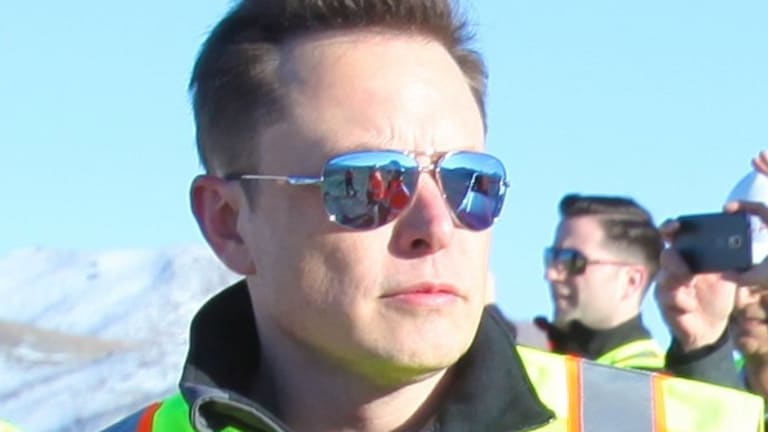 Holiday Bell: 4.15.22
Of Musk and meaning; Barr tapped; Griffin picks up ball and goes home; and more!
Musk Says He Has the Means to Buy Twitter, but Investors Aren't So Sure [NYT]
"It's one of the barest-bones acquisition offers I've ever seen," said Howard Berkenblit, head of the capital markets team at Sullivan & Worcester, a law firm. "It's almost like he tweeted the offer" and plans to determine the next steps "depending on what Twitter wants to do."/On Thursday afternoon, Twitter's board appeared to be leaning against a deal. The directors were weighing whether to adopt a so-called poison pill…. Twitter shareholders didn't seem to believe that Mr. Musk would be able to get the funds to cobble together a bid. Shares of a takeover target typically rise, but Twitter's stock fell almost 2 percent, closing at $45.08 — significantly below Mr. Musk's offer of $54.20 a share….
Securities lawyers said the Securities and Exchange Commission, which is the nation's top financial regulator, was likely to scrutinize Mr. Musk's moves. If it pursues a case, that could deter banks, private equity firms and Twitter shareholders from embracing his offer.
Elon Musk Contends Censorship, Not Abuse, Is Twitter's Problem [WSJ]
"If in doubt, let the speech, let it exist," Mr. Musk said Thursday during an interview at a TED conference in Vancouver. "If it's a gray area, I would say let the tweet exist…."
Mr. Musk made clear he doesn't think anything goes is the best approach either: He said he would like to crack down on scams and spam posts that populate his Twitter feed.
Elon Musk Is No Longer Twitter's Largest Shareholder [WSJ]
Funds held by Vanguard Group recently upped their stake in the social-media platform, making the asset manager Twitter's largest shareholder and bumping Mr. Musk out of the top spot…. Vanguard isn't making a directional bet on Twitter. Instead, the majority of its assets are in index and other so-called passive funds. The firm often sides with management on voting issues and doesn't advocate for changes like a hedge fund or activist investor might.
Musk says U.S. SEC 'bastards' forced settlement over Tesla tweets [Reuters]
Musk said he felt forced to settle with the SEC because banks threatened to cease providing capital if he did not do so, which would have made Tesla bankrupt immediately…. "I was forced to admit that I lied to save Tesla's life and that's the only reason," Musk added.
Biden to nominate Michael Barr as Fed bank regulator in second attempt to fill post [CNBC]
Barr… had last year been considered as Biden's pick to run the Office of the Comptroller of the Currency. But progressive Democrats, concerned by what they viewed as his cozy ties to Wall Street, snuffed out his candidacy…. In tapping Barr again, the White House is betting that [former nominee Sarah Bloom] Raskin's withdrawal at the hands of [Sen. Joe] Manchin is enough to persuade progressives — who might have preferred Raskin — to back a more-centrist choice.
Ricketts family withdraws bid to buy Chelsea Football Club [WGN]
The group also included Cleveland Cavaliers owner Dan Gilbert and hedge fund manager Ken Griffin, who owns Citadel LLC…. ""In the process of finalizing their proposal, it became increasingly clear that certain issues could not be addressed given the unusual dynamics around the sales process."
A Financial Services Company Illegally Leased Dogs, Massachusetts Says [NYT]
"Families in Massachusetts looking to get a dog should not be trapped in leasing agreements that are harmful, expensive, and illegal," [Attorney General Maura] Healey said. "We will take action to stop this exploitive practice of using dogs as emotional leverage…."
The American Society for the Prevention of Cruelty to Animals said the practice of leasing pets was believed to have started around 2013, with a Nevada-based company that would transfer its debt to Monterey after the animal was "purchased." Consumers don't interact with these companies during the application process, according to the A.S.P.C.A., and the word "lease" is not mentioned in promotional material.
The Wolf of Crypto [NYT]
This month, at his house in Miami Beach, [Jordan Belfort] hosted nine blockchain enthusiasts and entrepreneurs for a weekend-long crypto workshop — a chance to hang out with the Wolf and enjoy an "intimate financial experience" with his crypto-industry friends….
He is… a recent convert away from crypto skepticism. Not long ago, he shot a YouTube video about the dangers of Bitcoin, which he called "frickin' insanity" and "mass delusion…." Now, Mr. Belfort is an investor in a handful of start-ups, including a new NFT platform and an animal-themed crypto project that he said is "trying to take the dog-and-pet ecosystem and put it onto the blockchain."