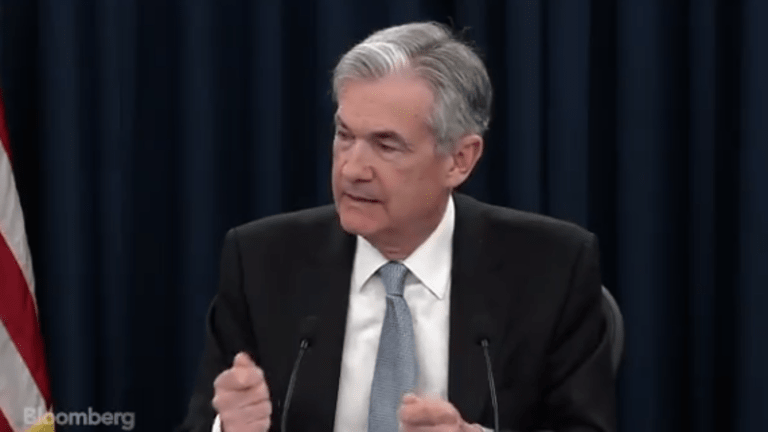 Opening Bell: 4.21.22
It's a half; finding neutral; hedge fund sure is glad no one uses Truth Social; and more!
Fed's Powell Seals Expectations of Half-Point Rate Rise in May [WSJ]
"It is appropriate in my view to be moving a little more quickly" than the Fed has in the recent past, Mr. Powell said Thursday. "I also think there's something in the idea of front-end loading" those moves…. Mr. Powell's top lieutenants on the central bank's rate-setting committee had already cemented market expectations of a half-point rate increase at the May gathering. Fed officials including governor Lael Brainard, who is awaiting Senate confirmation to serve as the central bank's vice chair, have almost unanimously signaled a desire to raise rates expeditiously to a more neutral setting that no longer provides stimulus. New York Fed President John Williams said last week that a half-point rate rise in May was a "very reasonable option."
Daly Says Fed Should Hike Rates Expeditiously to Neutral by Year-End [Bloomberg]
"I see an expeditious march to neutral by the end of the year as a prudent path," Daly said Wednesday in a speech in Las Vegas, noting that most forecasters see that level lying around 2.5%. "Moving purposefully to a more neutral stance that does not stimulate the economy is the top priority…."
Daly, who has been one of the Fed's more dovish officials, said she sees evidence the economy can absorb a 50 basis-point hike at next month's meeting of the Federal Open Market Committee, echoing recent comments by other officials.
Fed's Bostic expresses caution about the pace of interest rate hikes [CNBC]
"I really have us looking at one and three-quarters by the end of the year, but it could be slower depending on how the economy evolves and we do see greater weakening than I'm seeing in my baseline model," he said. "This is one reason why I'm reluctant to really declare that we want to go a long way beyond our neutral place, because that may be more hikes than are warranted given sort of the economic environment."
Blackstone Earnings Fall to $1.22 Billion [WSJ]
The value of Blackstone's corporate private-equity portfolio climbed by 2.8% in the quarter. That handily beat the S&P 500, which slid 4.9% over the period, but fell short of the portfolio's 15% increase a year earlier…. "As we've grown larger, we have not sacrificed returns," Chief Executive Stephen Schwarzman said on a call with analysts Thursday. "In the first quarter, while nearly every major asset class outside commodities declined, our funds delivered strong performance."
Hedge Fund Bets Against a SPAC Tied to Trump After Truth Social 'Disaster' [Bloomberg via Yahoo!]
Shares of Digital World Acquisition Corp., a special-purpose acquisition company, have more room to fall, according to a report Wednesday from Kerrisdale announcing its short position. DWAC gave misleading statements in registration documents and the high-profile nature of its potential combination with the former president's company, Trump Media & Technology Group, is an "ideal way" for regulators to send a message to the broader industry, it said.
"DWAC is not just another dubious 2021 SPAC; it is a poster child for some of the worst abuses the investment vehicle has spawned," according to the report from Kerrisdale, which is led by founder and chief investment officer Sahm Adrangi.
Bitcoin investors tend to have low financial literacy, according to BoC research [Globe and Mail]
Based on a series of surveys, central bank researchers found that around 5 per cent of Canadians owned bitcoin between 2018 and 2020. That ownership was "concentrated among young, educated men with high household income and low financial literacy," the researchers said in a paper summing up the survey results released this week…. At the same time, "Canadians who are financially literate are more likely to be aware of bitcoin [than the average Canadian] but less likely to own it," the researchers said.