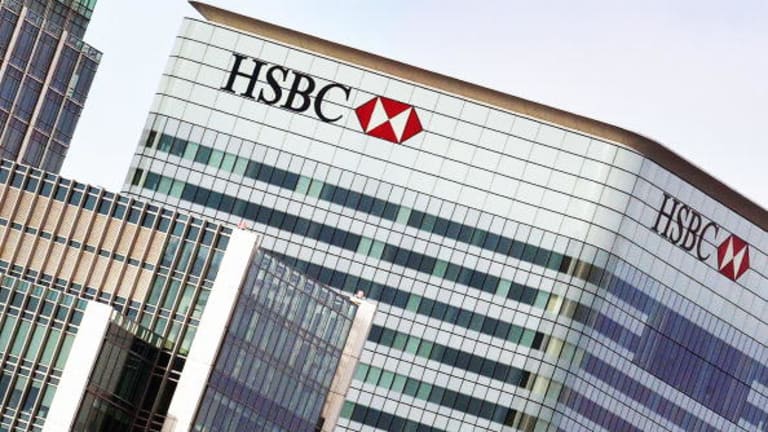 Opening Bell: 4.26.22
UBS beats; HSBC beats (and bombs); Fidelity has new option for losing your retirement savings; and more!
HSBC's Quarterly Profit Drops 28% [WSJ]
The new expected losses included about $250 million tied to Russian borrowers, and some $160 million linked to China's property sector—against which it had also taken charges in the previous quarter. Still, HSBC's profit rose on a quarter-over-quarter basis, and beat analysts' consensus forecasts, as the credit-loss charges came in below expectations…. Chief Executive Noel Quinn said lending volumes were up across the bank, while its personal banking, insurance and trade finance businesses were showing good growth. "I'm encouraged by our start to the year," he said in a statement.
UBS beats expectations for the first quarter; continues to reduce Russia exposure [CNBC]
The Swiss bank on Tuesday reported net profit attributable to shareholders of $2.136 billion, above forecasts compiled by the bank of $1.79 billion…. Speaking to CNBC's Geoff Cutmore Tuesday, UBS CEO Ralph Hamers said: "It is pretty unpredictable out there…." "The ECB will closely look at what the [U.S. Federal Reserve] is doing and the Fed is ahead of the ECB. But also, [it's] a bit late, let's be honest. So the ECB is a little bit late as well, because they don't want to ... be faster than the Fed," Hamers told CNBC.
Senate Expected To Confirm Brainard As Federal Reserve's Vice Chairwoman [WSJ]
Ms. Brainard's promotion isn't likely to change the central bank's near-term interest-rate policy plans because she has already been serving as a top lieutenant to Fed Chairman Jerome Powell…. A procedural vote on [Lisa] Cook's nomination, which allows Senate Majority Leader Chuck Schumer (D., N.Y.) to end debate and proceed to a final confirmation vote, is set to occur after Ms. Brainard's vote on Tuesday.
But because Ms. Cook is unlikely to receive any Republican votes and because two Democrats who have Covid are unable to vote, that vote is expected to fail, requiring Mr. Schumer to wait until all Democrats are healthy to try again.
Former Goldman Sachs Partner's Hedge Fund Pivots Away From China [Bloomberg]
Thall's Panview Capital Ltd. has cut Greater China to 20% to 60% of total investments, including long and short positions. When the firm started in 2019, investors were told the region would be its largest, accounting for 40% to 80% of investments…. Thall's Asia-focused hedge fund returned almost 6.8% in the first quarter, driven by bullish bets on energy and materials as well as bearish wagers on China, according to the letter….
"The fundamental challenges to the economy in our view remain real and unchanged," Panview said in the letter. "While we are as relieved as anyone that the government is reducing the risk of a hard economic landing and ultra-bear market, that alone does not make us turn positive on China as an investment opportunity."
Fidelity will start offering bitcoin as an investment option in 401(k) accounts [NPR]
Retirement giant Fidelity said Tuesday that it's launched a way for workers to put some of their 401(k) savings and contributions directly in bitcoin, potentially up to 20%, all from the account's main menu of investment options. Fidelity said it's the first in the industry to allow such investments without having to go through a separate brokerage window, and it's already signed up one employer that will add the offering to its plan later this year…. The U.S. government last month warned the retirement industry to exercise "extreme care" when doing something like this, highlighting how inexperienced investors may not appreciate just how volatile cryptocurrencies can be, among other concerns.
Senators question Zelle over how it is responding to reports of rising fraud. [NYT]
"Alarmingly, both your company and the big banks who both own and partner with the platform have abdicated responsibility for fraudulent transactions, leaving consumers with no way to get back their funds," the senators wrote in a letter to Albert Ko, [Zelle operator] Early Warning's chief executive…. "Banks have chosen to let consumers suffer, blaming them for authorizing fraudulent transactions," the senators wrote. "Your company and the banks have a clear responsibility to more aggressively protect consumers."