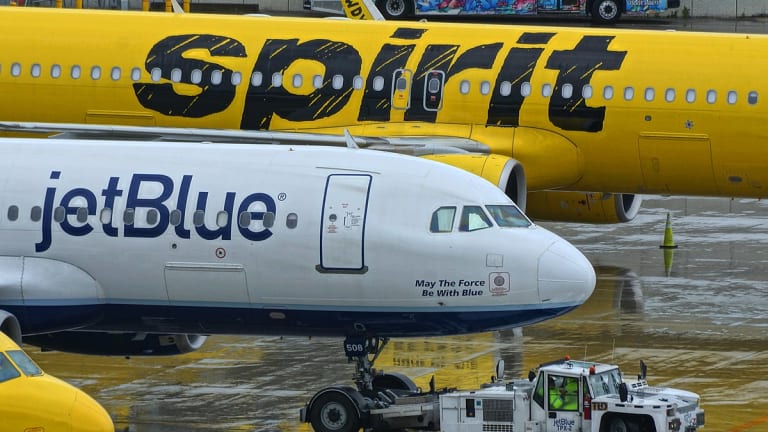 Opening Bell: 4.6.22
Home-field advantage; insuring private equity; JetBlue wants Spirit; crypto-retirement; and more!
Janet Yellen warns of 'enormous' economic repercussions from war in Ukraine [CNN]
The war -- and the political response of the West, led by sanctions -- has already sent food and energy prices soaring and has raised concerns about an economic slowdown or even recession during a time of already rampant inflation around the world. In the United States, inflation is at a level not seen in 40 years…. "We are witnessing the vulnerability that comes from relying on one fuel source or one trade partner," Yellen said, which is why it is imperative to diversify energy sources and suppliers."
SEC Says Employees Improperly Accessed Privileged Legal Records [WSJ]
"It's the equivalent of a party in litigation having access to a judge's briefs from her law clerks," said Nick Morgan, an attorney at Paul Hastings LLP who defends people in SEC investigations. "This breach reinforces the problem with the SEC's administrative process in which the commission has total discretion to deprive parties of their ability to have matters litigated in federal court."
Insurers Still Provide Cover for Private Equity [WSJ]
Rates may not be rising enough to incentivize insurers to significantly shift into more plain-vanilla investments. Notably, insurers in Goldman's survey most often named inflation as their top macroeconomic concern, more so than credit- and equity-market volatility.
JetBlue Offers $3.6 Billion for Spirit, Disrupting Rival Bid [Bloomberg via Yahoo!]
Frontier criticized the competing offer, saying such a combination would raise fares and reduce flight options. It also questioned JetBlue's effort in light of an unrelated federal lawsuit to block an alliance with American Airlines Group Inc.
"An acquisition of Spirit by JetBlue, a high-fare carrier, would lead to more expensive travel for consumers," Frontier said in an email, without specifying whether the company planned to increase its bid.
Crypto hater Jamie Dimon praises blockchain technology in his latest shareholder letter [Fortune]
Dimon wrote that "decentralized finance [DeFi] and blockchain are real, new technologies that can be deployed in both public and private fashion, permissioned or not…." "JPMorgan Chase is at the forefront of this innovation"; he cited the bank's blockchain network Liink, which allows institutions to exchange payment-related information, and its JPM Coin, which JPMorgan clients can use to transfer their U.S. dollar deposits. He mentioned that JPMorgan will continue to grow and invest in its payments business.
Millennials have solved the retirement crisis [MarketWatch]
A new survey of 4,000 people by Investopedia found that more millennials own cryptocurrencies than own stocks. (Some 38% own crypto, just ahead of the 37% who own stocks.) And 28% of millennials say they are planning to rely on their cryptocurrencies to support them in retirement…. No wonder millennials are also expecting to retire early, at an average age of 61 — three years earlier than Generation X and seven years earlier than baby boomers.