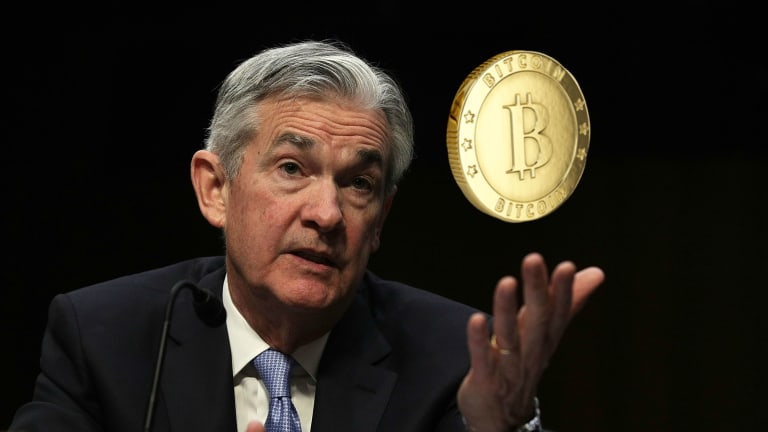 Opening Bell: 4.8.22
Janet Yellen will take her time; banks bleat on about recession; ad hominem attacks breed ad hominem attacks; and more!
Crypto-Like Digital Dollar at Least Several Years Away, Yellen Says [WSJ]
"I can't tell you yet what conclusions we will reach, but we must be clear that issuing a CBDC would likely present a major design and engineering challenge that would require years of development, not months," Ms. Yellen, a former Fed chairwoman, said…. "Wherever possible, regulations should be tech neutral. For example, consumers, investors and businesses should be protected from fraud and misleading statements regardless of whether assets are stored on a balance sheet or they're stored on a distributed ledger," she said.
SoFi stock plunges after Biden extends student loan payment moratorium [CNN]
What's more, the company said in a statement late Wednesday that it expects the moratorium to be extended again. SoFi now thinks "the impending fall midterm elections will precipitate a likely seventh extension beyond August…."
As a result, SoFi is cutting its 2022 guidance for sales and adjusted earnings to $1.47 billion and $100 million. Its previous forecasts were for revenue of $1.57 billion and a profit of $180 million.
Deutsche Bank is the first big bank to forecast a US recession [CNN]
"We no longer see the Fed achieving a soft landing. Instead, we anticipate that a more aggressive tightening of monetary policy will push the economy into a recession," Deutsche Bank economists led by Matthew Luzzetti wrote in the report…. "It is now clear that price stability...is likely to only be achieved through a restrictive monetary policy stance that meaningfully dents demand," the Deutsche Bank economists wrote.
A "recession shock" is coming, BofA warns [Reuters via Yahoo!]
The macro-economic picture is deteriorating fast and could push the U.S. economy into recession as the Federal Reserve tightens its monetary policy to tame surging inflation, BofA strategists warned in a weekly research note…. BofA chief investment strategist Michael Hartnett wrote in a note to clients… that in this context, cash, volatility, commodities and crypto currencies could outperform bonds and stocks.
Trump Criminal Probe Continues, While New York Attorney General Seeks Contempt in Civil Case [WSJ]
The team working on the investigation was going through documents, interviewing witnesses and "exploring evidence not previously explored," [Manhattan District Attorney Alvin] Bragg said in a statement. He said while the law required secrecy during the investigation, he would ultimately tell the public whether it concluded without charges or with an indictment.
Mr. Bragg's comments came shortly after New York Attorney General Letitia James asked a judge to hold Mr. Trump in contempt and fine him $10,000 a day for what she said was his failure to turn over documents for her civil-fraud investigation into the former president and his company.
Peter Thiel calls Warren Buffett a 'sociopathic grandpa from Omaha' and bitcoin's 'enemy No. 1' [CNBC]
Thiel, who by 2018 had reportedly amassed hundreds of millions of dollars worth of bitcoin through venture firm Founders Fund, also called out JPMorgan CEO Jamie Dimon and BlackRock CEO Larry Fink. Thiel presented large graphics with images of the two financial executives and their bearish comments about bitcoin…. "When they choose not to allocate to bitcoin, that's a deeply political choice," said Thiel, a prominent backer of Republican politicians, most notably former President Donald Trump. Buffett, Thiel said, invests in a "list of woke companies."