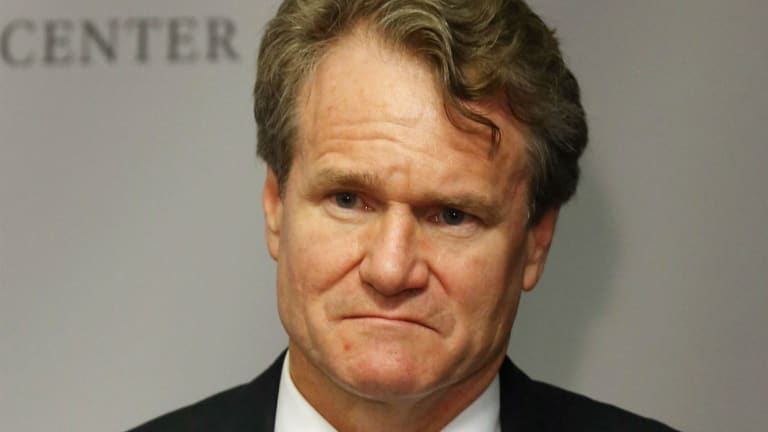 'Actually, On Reflection, We'd Rather Not Block Trade With You'
Bank of America, Citibank move to reduce future block-trading fines.
If Morgan Stanley's equity syndicate desk is (was?) the sell-side center of the block-trading universe, it's buy-side counterpart, in Asia, at least, is Segantii Capital Management. The hedge fund is "everyone's first call on pricing risk, they're a big liquidity provider in Hong Kong, they're in every deal," one portfolio manager told the Financial Times. At least, they were, until another major block-trade player called Archegos Capital Management went belly-up and, combined with the then-two-year-old U.S. probe into the practice—one that was not yet public knowledge—with subpoenas targeting at least one former Segantii employee's chats with Morgan Stanley block-trading kingpin Pawan Passi, made some people's feet a bit frosty.
BofA has stopped trading with Segantii in all financial instruments…. BofA's market supervision team in the US issued a global directive to "cut off" Segantii in early 2021, in relation to trading by the fund around blocks of shares that had been placed on public markets by other banks.
Others took a little longer to come around to the idea that continuing to feed Segantii block trades was perhaps no longer in their interest.
Citigroup has suspended its equity trading relationship with the fund but has continued to trade with it in other products such as derivatives…. Citigroup "stepped away" from Segantii more recently, according to a second person with knowledge of the matter. "When the headlines [concerning the probe into block trading by some Wall Street institutions] started they said 'risk off'," the person said, referring to the process by which a bank reduces its exposure to a client.
As for others, well, the gravy train appears to still be rolling, whatever Gary Gensler and his prosecutorial allies think.
A number of other large banks including Goldman Sachs are still trading with Segantii….
BofA and Citi suspend equity trading with Segantii Capital on block trade concerns [FT]
BofA Halts Equity Trading With Segantii on Block Trade Concerns [Bloomberg]
For more of the latest in litigation, regulation, deals and financial services trends, sign up for Finance Docket, a partnership between Breaking Media publications Above the Law and Dealbreaker.