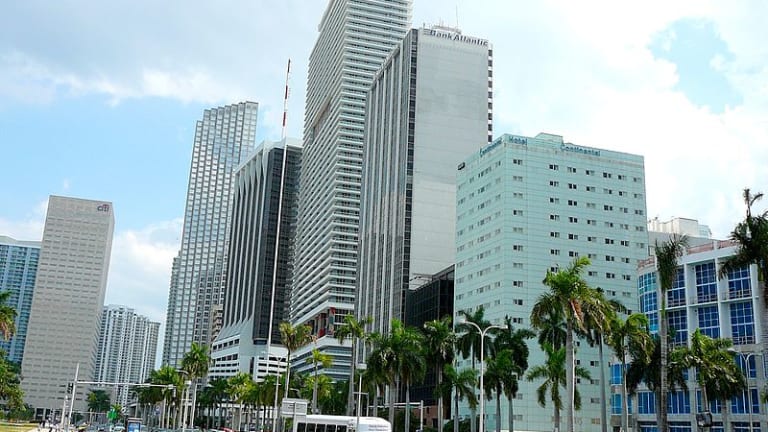 Ken Griffin Still Pretending There's A Chance Citadel Won't Move To Miami
All Chicago needs to do to keep Ken & co. is change everything about itself right away.
That the Citadel family of companies will eventually relocate to South Florida is a foregone conclusion. We have known this for some time. The only question is, when? And the answer to it, according to Ken Griffin, is "sooner than you think, and also sooner than I suggested just eight months ago."
"We're getting to the point that if things don't change, we're gone," Griffin, who founded both the hedge fund Citadel and the market-making business Citadel Securities, said Thursday in an interview. "Things aren't changing…."

"My patience is wearing thin," Griffin said Thursday in the interview, citing an incident he witnessed outside his office this past weekend.
Of course, Chicago's impending loss will not be entirely Miami's gain.
Citadel has been seeking more office space in Manhattan, as it plans on growing its employee base in the city, Bloomberg reported in February. The firm, which already has several locations in New York, has been in talks to lease even more space in Midtown. One of those locations is expanding at 425 Park Ave., where Citadel signed on as an anchor tenant before the pandemic started.
And, as one other relative newcomer to the city by Biscayne Bay could tell Griffin (if he were interested in sharing talent-acquisition strategies with his fellow Melvin Capital Management investor, which he very much isn't), there's plenty of opportunity to expand even further afield, although I somewhat doubt that the Masovian Plain offers sufficiently grand accommodations for a man of Griffin's needs.
[Point72 Asset Management] has spent the past two years building out a technology hub in Warsaw, which has gone zero to 130 people. Rafa Lopez-Espinosa, the judo blackbelt managing the Warsaw office, said in February that there are plans to double headcount again, although he didn't provide a timescale for this. In a measure of Poland's rising importance to the fund, Point72 currently has 43 vacancies in Warsaw, putting it third only to New York (131) and Stamford (69) for vacancy numbers. Openings in the Polish city include a head of digital assets strategic implementation, "create an integrated roadmap to explore a best-in-class crypto trading infrastructure across front, middle, and back office."
Griffin's Citadel Nears Tipping Point on Chicago Exit Over Crime [Bloomberg]
Point72 is ramping up in Warsaw, adding PMs globally [efinancialcareers]