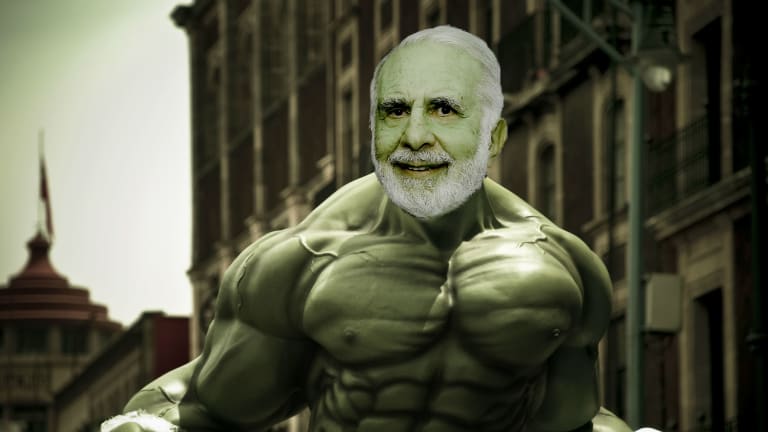 Holiday Bell: 5.27.22
The wages of SPAC; Icahn ground to hamburger; inflation eases; digital dollar talk; and more!
SPACs Are Warning They May Go Bust [WSJ]
At least 25 companies that merged with special-purpose acquisition companies between 2020 and 2021 have issued so-called going-concern warnings in recent months, according to research firm Audit Analytics…. The companies with warnings amount to more than 10% of the 232 companies that listed through SPACs in that period, Audit Analytics said. That percentage is roughly double that for companies that listed through more-traditional initial public offerings, Audit Analytics said….
"We're going to see more of this," Michael Dambra, a professor at University of Buffalo who studies SPACs, said of the going-concern notices. "The cash flows aren't coming in," he added.
McDonald's defeats billionaire Carl Icahn in vote over pigs [BBC]
Only 1% of shareholders voted in favour of the nominees put forward by Mr Icahn, an investor in the firm…. The billionaire has said he was stirred to take on McDonald's by his daughter, an animal lover who has worked for the Humane Society.
The Activist Investor Behind SeaWorld's Sea Change [WSJ]
Shares of the Orlando, Fla., company surged to an all-time high in March of this year, far outperforming rivals Six Flags Entertainment Corp. and Cedar Fair LP, before a broad market selloff in May. SeaWorld's sales and profits also notched records last year, as visitors bought pricier tickets to try out new rides and spent more on food, drinks and souvenirs than ever before.
[Hill Path Capital's Scott] Ross, who became SeaWorld Entertainment Inc.'s chairman and controlling shareholder in 2019 after his investment firm spent a total of nearly $600 million on the company's stock, is now sitting on a 37% stake valued at close to $1.5 billion.
The Fed's favorite inflation measure fell in April, but prices are still uncomfortably high [CNN]
The price index measuring Personal Consumption Expenditures rose by 6.3% year over year in April, the Commerce Department reported Friday. It was a decrease from March, when prices rose by 6.6%, and the first slowing of price hikes since November 2020…. While inflation is still the boogeyman of the moment, survey respondents were less pessimistic about the future.
"Less than one quarter of consumers expected to be worse off financially a year from now," said Joanne Hsu, director of the Michigan surveys of consumers.
Bets Against U.S. Treasurys Rake In Gains as Fed Raises Rates [WSJ]
ProShares and others offer ETFs that let rookies and professionals alike wager against U.S. debt in exchange for a management fee. Through Thursday, a ProShares ETF whose value tracks the opposite of daily price moves in long-dated Treasury debt has gained 22% in 2022…. That performance compares with a 14% loss, after dividends, in the S&P 500, and a slimmer loss for the Bloomberg U.S. Aggregate bond index.
The ProShares ETF that [Christopher] Backes chose—a riskier one, because it uses leverage—has gained 47% in the year to date.
Digital Dollar Could Coexist With Stablecoins, Fed Vice Chairwoman Says [WSJ]
"The recent turmoil in crypto financial markets makes clear that the actions we take now—whether on the regulatory framework or a digital dollar—should be robust to the future evolution of the financial system," Ms. Brainard said…. Benefits include consumer access to safe, central-bank issued currency in a period of rapidly declining use of physical cash, Ms. Brainard said. She said a digital dollar could also address fragmentation of the payment system if stablecoins one day become the dominant form of digital payments.
JPMorgan says bitcoin has 'significant upside from here' and could rise to $38,000. Real estate not so much [Fortune]
"The past month's crypto market correction looks more like capitulation relative to last January/February, and going forward, we see upside for Bitcoin and crypto markets more generally," the strategists wrote.
JPMorgan now sees digital assets and hedge funds as its "preferred" alternative asset classes, with real estate being moved to the sidelines as mortgage rates soar.