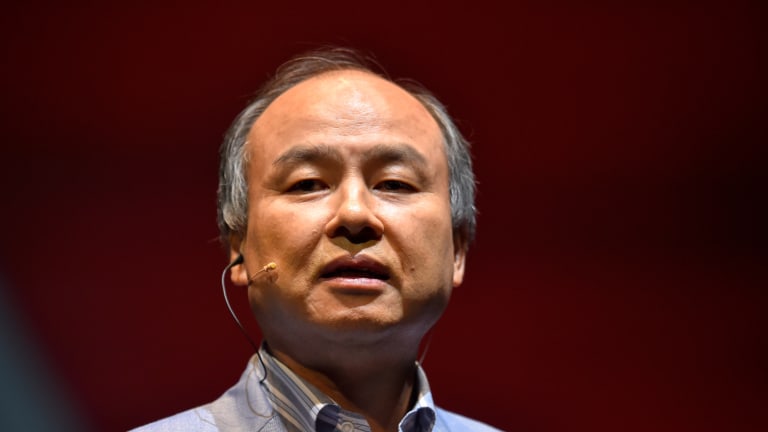 Opening Bell: 5.10.22
Vision blinded; 'we are on the case'—the best of which is still bad; extra time to whine; and more!
SoftBank's $100 Billion Fund Lags Behind After Five Years of Investing [WSJ]
The publicly listed stocks that compose much of the Vision Fund, which secured its funding in May 2017, have fallen by more than half since the start of the year through Monday. That implies a loss of more than $25 billion if SoftBank held on to its shares in those companies…. The Vision Fund is also lagging behind similar investment vehicles. The average 2017-launched fund in a similar category, growth equity, was valued at 77% more than what was committed as of September 2021, according to fund adviser and manager Cambridge Associates.
Fed's Barkin says 'Volcker-like recession' unnecessary to bring inflation down [MarketWatch]
"Chips will finally get into cars," [Richmond Fed President Tom] Barkin noted…. "All of this will take a little time, but make no mistake, we are on the case," Barkin said.
Goldman Strategist Sees Stocks Downside Even if Recession Avoided [Bloomberg]
"The best case scenario for the economy -- and, eventually, for equity prices -- probably involves a continued period of constrained equity market returns," the strategists led by David Kostin wrote in a note to clients. "Risks around equity valuations are skewed to the downside even in our base-case, non-recessionary scenario…."
"Swings will remain large until the path of inflation is clarified," the strategists said, adding that "tightening financial conditions and poor market liquidity make it difficult to argue for a short-term rally similar in size to the one in late March."
SEC Extends Comment Periods on Three Major Rule Proposals [WSJ]
The SEC said it will accept comments until June 17 on proposed requirements for private funds, climate-related disclosures by companies and trading platforms for Treasury debt. The content of the proposals remains unchanged…. In recent years, the SEC has typically accepted comments for up to 60 days after a proposal was published in the official journal of daily government actions, known as the Federal Register. But Mr. Gensler, whom President Biden tapped to lead the agency last year, has generally allowed comment periods of just 30 days—the minimum allowed under federal law.
AMC Scores a Beat at a Difficult Time for Meme Stocks [Barron's]
The company reported a non-GAAP net loss of 52 cents a share and revenue of $785.7 million. On a 2021 constant currency basis, revenue hit $798.4 million. Analysts polled by FactSet had forecast a non-GAAP net loss of 63 cents a share and revenue of $743 million.

Tiger Global hit by $17bn losses in tech rout [FT]
The run of poor performance means the firm — one of the world's biggest hedge funds and a big investor in high-growth, speculative companies whose shares have tumbled since their pandemic peaks — has in four months erased about two-thirds of its gains since its launch in 2001, according to calculations by LCH Investments…. The fund lost 43.7 per cent in the first four months of this year, the Financial Times reported earlier this month, more than double the 21 per cent decline posted by Wall Street's tech-heavy Nasdaq Composite share gauge.