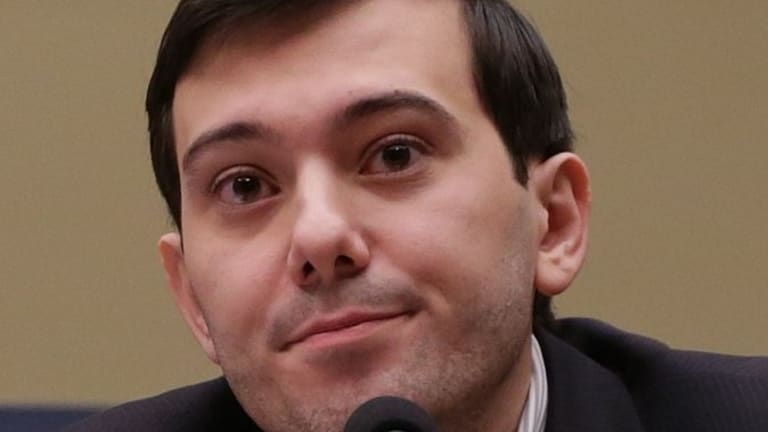 Opening Bell: 5.19.22
Stocks sink further; SEC strikes StraightPath; S&P shuns Tesla; Shkreli set free; and more!
Stocks Open Lower After Wednesday Selloff [WSJ]
The S&P 500 opened 1.1% lower, putting the index close to bear market territory—market shorthand for a 20% fall from a recent high. The index tumbled 4% Wednesday, its biggest one-day retreat since June 2020. After that drop, the S&P 500 had retreated more than 18% from its January all-time high…. "The critical bit here is how earnings hold up," said Desmond Lawrence, senior investment strategist at State Street Global Advisors. "We're in a very uncertain time, so we expect more volatility."
Beijing Probes Central Banker for Passing Tips to Bond Traders [WSJ]
The Central Commission for Discipline Inspection said Wednesday that Sun Guofeng, who was until earlier this month head of the monetary-policy department of the People's Bank of China, is being investigated for "suspected serious violation of laws and discipline." It didn't disclose any specifics.
The people with knowledge of the matter said the probe is centered on whether Mr. Sun, who had worked at the central bank since the late 1990s, shared macroeconomic indicators, such as those measuring inflation, with individual bond traders at select financial institutions in exchange for personal gains.
SEC sues Florida firm that raised $410 million for IPO-linked fraud [Reuters]
The SEC said StraightPath pitched its investment vehicles as a way for ordinary investors to own "highly coveted," hard-to-find pre-IPO shares in such companies as plant-based burger maker Impossible Foods and cryptocurrency exchange Kraken.
But the SEC said the Jupiter, Florida-based firm often did not have the shares, made "Ponzi-like" payments to some investors, and commingled investors'assets with its own.
Sustainability Index Drops Tesla, Prompting Insult from Musk [NYT]
S&P cited claims of racial discrimination and poor working conditions at Tesla's factory in Fremont, Calif…. "While Tesla may be playing its part in taking fuel-powered cars off the road, it has fallen behind its peers when examined through a wider E.S.G. lens," Margaret Dorn, head of E.S.G. indices in North America at S&P, said in the firm's explanation….
Exxon Mobil is the ninth most heavily weighted stock in the index, prompting a blast from Mr. Musk. "Exxon is rated top ten best in world for environment, social & governance (ESG) by S&P 500, while Tesla didn't make the list!" he wrote on Twitter. "ESG is a scam. It has been weaponized by phony social justice warriors."
FTX US Offers Trading of Old-School Stocks as Crypto Backstop [Bloomberg]
Select users will be able to trade hundreds of US-listed stocks and ETFs with no fees, FTX US said Thursday in a statement. Retail traders can opt to fund their brokerage accounts with asset-backed stablecoins such as USD Coin, in addition to using wire transfers and credit card deposits…. FTX US said its stock orders will initially be routed through Nasdaq Inc., the second-largest domestic stock exchange, and won't take "payment for order flow," a controversial practice where market makers pay brokers to execute their retail orders.
Billionaire Mike Novogratz breaks silence on Luna after hyping the coin for years, including with his own tattoo. 'It was a big idea that failed' [Fortune via Yahoo!]
In his letter, Novogratz blamed Luna's demise on the "global macro backdrop," which has impacted risk assets in recent months. "Central bankers are in the early stages of unwinding a massive liquidity bubble – fueled by unprecedented fiscal and monetary policy injections into economies across the globe, including in the US – that had propped up all risk assets, including crypto," Novogratz wrote.
This led to "downward pressure" on Luna, and once users withdrew UST, it "triggered a stress scenario akin to a 'run on the bank,'" he said. "With hindsight things always look clearer. My tattoo will be a constant reminder that venture investing requires humility."
'Pharma bro' Martin Shkreli released from prison, sent to halfway house [NBC News]
Martin Shkreli, a former pharmaceutical investor convicted of securities fraud, has been released from prison after having served part of a seven-year sentence…. [H]e is projected to be released from federal custody on Sept. 14…. Shkreli remains on probation.