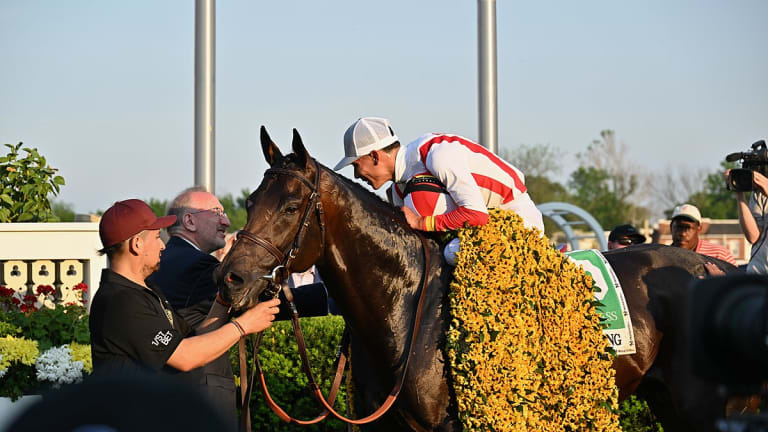 Opening Bell: 5.23.22
Melvin as (unwanted) model; other hedge funds suck, too; a very happy birthday for Seth Klarman; and more!
Will Melvin Capital Spark a Wave of Hedge Fund Closures? [II]
Who's next?This is the biggest topic of gossip and speculation making the rounds in the hedge fund community, after Gabe Plotkin announced that he's shuttering his once-vaunted hedge fund firm, Melvin Capital Management.
Goldman Says Hedge Funds' Rush to Dump Growth Stocks Wasn't Fast Enough [Bloomberg]
"A plummeting equity market and the even worse performance of the most popular long positions have led to the worst start of a year on record for hedge fund returns," strategists led by Ben Snider wrote in a note on Friday…. More broadly, the strategist sees the rotation in hedge fund positioning reflecting a bigger reallocation across the market, with investors moving away from TINA (There Is No Alternative) to TARA (There Are Reasonable Alternatives) to stocks.
Saudi Sovereign-Wealth Fund Buys Stake in Royal's Investment Firm [WSJ]
The Public Investment Fund agreed to pay Prince al-Waleed $1.51 billion for 16.9% of Kingdom Holding Co…. The prince was the highest-profile detainee in a 2017 roundup of businessmen and royals in Riyadh's Ritz Carlton Hotel. He was asked to hand over $6 billion in assets to secure his freedom…. It couldn't be determined whether this transaction was related to that settlement.
Former BitMEX CEO Sentenced to House Arrest on Anti-Money-Laundering Charges [WSJ]
The offense, though "very serious," didn't warrant the more than one year in prison that prosecutors had sought, U.S. District Judge John Koeltl said…. Mr. Hayes, who pleaded guilty in February, is the first of three BitMEX co-founders to be sentenced for violations of the Bank Secrecy Act. Two other co-founders, Benjamin Delo and Samuel Reed, also have pleaded guilty. BitMEX's first employee, Gregory Dwyer, has pleaded not guilty.
Exodus From Midtown Manhattan Led by Tech and Banks [WSJ]
With many employees preferring to work remotely or from home, companies are giving priority to state-of-the-art office towers with outdoor space and buildings in trendier neighborhoods in an effort to lure workers back to their desks…. A number of financial firms, long pillars of Midtown corridors, are abandoning the area for more modern business districts. HSBC Bank USA N.A. said this month it is moving from its Fifth Avenue office to a new complex in Hudson Yards, following in the footsteps of investment firm KKR & Co. and hedge-fund firm Point72 Asset Management.
Early Voting Wins Preakness Stakes [NYT]
Early Voting, a colt owned by the billionaire hedge fund investor Seth Klarman, repelled the challenge of the heavily favored Epicenter to capture the 147th running of the Preakness Stakes…. Klarman was celebrating his 65th birthday and grew up three blocks from Pimlico Race Course, a blistered monument to the sepia age of horse racing.