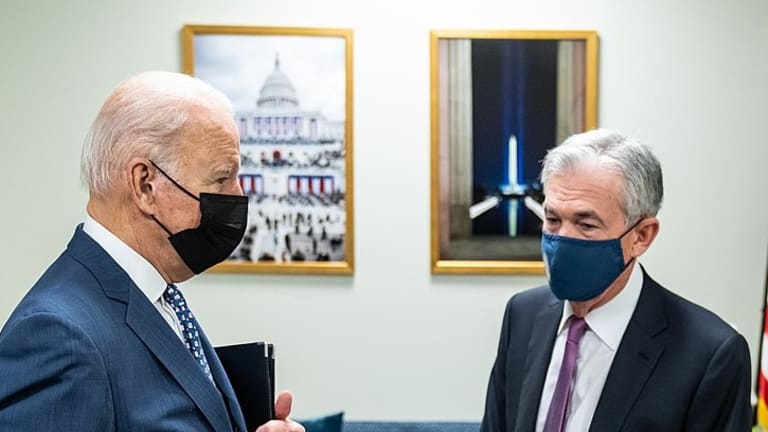 Opening Bell: 5.31.22
When Jay met Joe; Credit Suisse is hard up; Soros CIO slightly optimistic; and more!
Biden and Fed chair Powell are set to meet as inflation dogs the global economy. [NYT]
While Mr. Biden has announced some measures aimed at reducing costs, he has made clear that he is relying on the Fed, which is independent of the White House, to help tame inflation.
Fed Fears Hit Mortgage Bonds, Attracting Investors [WSJ]
Analysts worry that Fed sales of existing bonds could flood the market, driving down prices and pushing yields higher as bond investors demand more compensation to lend money…. Some investors who specialize in the normally placid agency market are raising new funds to buy up bonds on the cheap.
Credit Suisse weighs options to strengthen capital – sources [Reuters]
The size of the increase would be likely to exceed 1 billion Swiss francs ($1.04 billion)…. Selling shares to some of its major existing investors is the preferred option, but Credit Suisse has not ruled out tapping all shareholders, this person said.
A sale of a business, such as Credit Suisse's asset management division, is also a possibility, the other person said.
Soros's Money Manager Warns Recession 'Inevitable' But Market Timing Is Off [Bloomberg]
The chief executive and chief investment officer of Soros Fund Management argues the US consumer is in "extraordinarily" good shape, which will help the economy weather the Federal Reserve's expected rate hikes. And while wage growth isn't keeping up with inflation, Americans are still flush with enough cash to pay down their credit card balances…. "The bottom line is a recession is inevitable. It's a matter of when. And when you look at what markets are pricing here, they're pricing it fairly soon.
"In the 2023 context, depending on which asset classes you're looking at, I actually think markets might be wrong."
The Texas Law That Has Banks Saying They Don't 'Discriminate' Against Guns [NYT]
The stakes are high for big banks. If a bank states that it is in compliance with the law and is found to be otherwise, it could face criminal prosecution. It could also be shut out of the state's giant municipal bond market.… The Texas attorney general opened an inquiry into Citi's practices. In response to the inquiry, the bank said it believed it complied with the law.
Dogecoin cocreator calls Elon Musk a 'grifter' who had trouble running basic code [BI via Yahoo!]
"Elon reached out to me to get hold of that script and it became apparent very quickly that he didn't understand coding as well as he made out. He asked, 'How do I run this Python script?'" Palmer said, per Crikey.
"After I gave him the script, I wasn't a fan of him. He's a grifter, he sells a vision in hopes that he can one day deliver what he's promising, but he doesn't know that," Palmer added, per the outlet. "He's just really good at pretending he knows. That's very evident with the Tesla full-self-driving promise."