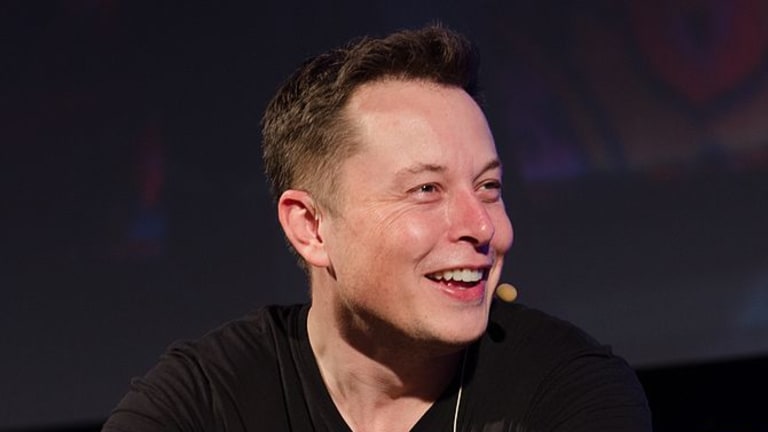 Opening Bell: 5.5.22
Nice while it lasted; Elon gets investors; Cathie Wood thinks more people should be losing money with her; and more!
Dow plunges more than 1,000 points, erasing 'rally' over Fed plans [N.Y. Post]
The brutal selloff occurred just one day after stocks had rallied, with the Dow finishing more than 900 points higher over the Federal Reserve's move to hike interest rates by a half-percentage point, with Fed Chair Jerome Powell indicated the central bank was not considering an interest rate hike of 75 basis points, or 0.75%.... "Interest rates are higher, there's still a war going on in Europe, there's still global supply chain disruptions — which is all affecting inflation. The question is, can the Fed bring inflation to a halt without destroying the economy? Right now, there's a lot of people on the fence," [Longbow Asset Management CEO Jake] Dollarhide added.
Elon Musk raises an additional $7 billion in financing for Twitter deal [CNN]
The new investors include Oracle founder Larry Ellison, cryptocurrency platform Binance and venture capital firm Sequoia Capital…. The additional $7.14 billion in equity financing means that the margin loan Musk had secured from Morgan Stanley for the deal has been reduced from $12.5 billion to $6.25 billion, lowering the burden of the deal on the Tesla CEO himself. The new investors also include venture capital firm Andreessen Horowitz, Fidelity, Witkoff Capital and Qatar's sovereign wealth fund. Meanwhile, Saudi Prince Alwaleed Bin Talal will commit roughly 35 million shares of Twitter to stay invested in the company after the deal goes through, according to the filing.
SEC Questions Companies About Financial Impact of Russian War on Ukraine [WSJ]
The regulator on Tuesday urged companies to provide detailed disclosure on their exposure to Russia, Belarus and Ukraine, from business relationships to supply-chain disruptions to their investments.
The SEC published a list of requests that its staff has been sending to corporate executives, an effort to compel them to provide more information to their investors…. The requests center on the impact on companies' finances stemming from sanctions, import or export bans, and reactions from investors or customers to their actions, such as, for example, continuing to pay taxes to the Russian government.
Questions could also cover the role of corporate boards in overseeing war-related risks, heightened danger of cyberattacks or the nature of adjustments companies have made to expenses—for example, for compensation, bad debt or others tied to operations in the relevant countries.
JD.com, Pinduoduo Added to Chinese Companies Facing Delisting in U.S. [Bloomberg]
U.S. regulators added more than 80 companies, including JD.com Inc., Pinduoduo Inc. and Bilibili Inc., to an expanding list of firms that face possible expulsion from American exchanges because of Beijing's refusal to allow access to the businesses' financial audits…. Some of the largest Chinese companies traded on U.S. exchanges, including China Petroleum & Chemical Corp., JinkoSolar Holding Co., NetEase Inc., and NIO Inc. were also added.
New York City pension funds sue Activision Blizzard, seeking records on CEO Bobby Kotick [CNN]
Thanks to the Microsoft deal, the complaint alleged, "Kotick will be able to escape liability and accountability entirely, and will instead continue to serve as an executive after the Merger closes. Worse, despite his potential liability for breaches of fiduciary duty, the Board allowed Kotick himself to negotiate the transaction with Microsoft. The Board's decision to entrust Kotick with the negotiation process is inexcusable for the additional reason that Kotick stands to personally receive substantial material benefits whose value is not directly aligned with the Merger price."

Elon Musk and Cathie Wood knock passive index investing, saying it's gone too far [CNBC]
"Decisions are being made on behalf of actual shareholders that are contrary to their interests! Major problem with index/passive funds," Musk tweeted….
"In my view, history will deem the accelerated shift toward passive funds during the last 20 years as a massive misallocation of capital," Wood added…. [Wood's] flagship Ark Innovation ETF, with Tesla as its biggest holding, has suffered a brutal year so far amid rising rates, dropping nearly 45%.