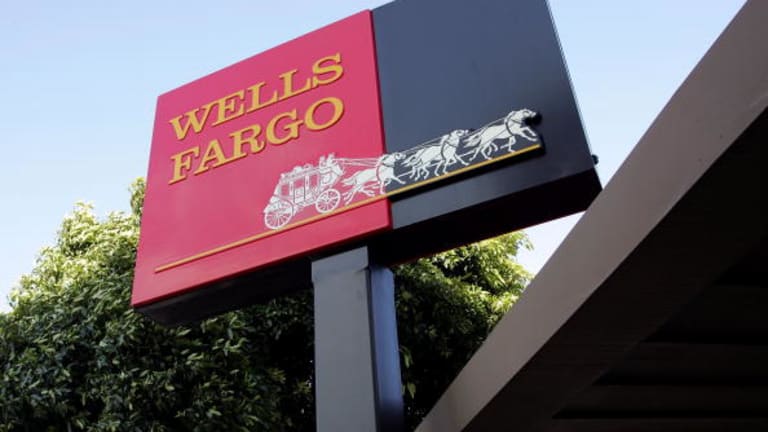 Wells Fargo Takes Page From NFL's Diversity Playbook, Gets Same Result
And now, like the NFL, it's getting sued over it.
Wells Fargo says it wants to diversify its ranks, especially its upper-level, higher paid ranks. And maybe the bank and the 57-year-old white dude it made CEO because it couldn't find a similarly-qualified woman really do. But what it really, really wants—needs, actually, given the skeptical eye of the Labor Department—given the paucity of qualified Black job candidates in the eyes of the aforementioned CEO, is to at the very least appear to want to diversity those ranks, while also keeping the old boy's club very firmly intact. And to do so, it allegedly pulled a page from the O.G. of appearing to value diversity at the top, the National Football League.
[Former wealth management executive Joe] Bruno is one of seven current and former Wells Fargo employees who said that they were instructed by their direct bosses or human resources managers in the bank's wealth management unit to interview "diverse" candidates — even though the decision had already been made to give the job to another candidate. Five others said they were aware of the practice, or helped to arrange it….

In a June 2020 memo to employees, Charles W. Scharf, who became the chief executive of Wells Fargo the year before, pledged to consider a wider array of candidates for jobs at the bank…. Following Mr. Scharf's directive, Wells Fargo adopted a formal policy in requiring that a diverse slate of candidates would have to be interviewed for all open jobs paying more than $100,000 a year.
And it went just about as well, unless you were a Black applicant under the impression you were getting a real opportunity and not simply providing cover for Wells to hire the white person it intended to all along.
The policy was similar to the National Football League's Rooney Rule, named for Dan Rooney, a former owner of the Pittsburgh Steelers. The rule was devised after researchers demonstrated to league officials that Black coaches were being shut out of job opportunities. It required the league to interview at least one nonwhite candidate for senior positions like head coach and general manager. Earlier this year, the N.F.L. was sued by Black coaches, who claimed they were subject to "sham" interviews…. [Former Wells Fargo Advisors senior manager Tony] Thorpe said his boss and the human resources manager overseeing his area both told him that if he found a financial adviser worth recruiting, and that adviser wanted to bring a sales assistant along, it was permissible — but the assistant's job had to be posted publicly.

Mr. Thorpe, who retired from Wells Fargo in 2019, said he was instructed to reach out to colleges and business associations in the area where he could meet nonwhite candidates for the assistant job. Mr. Thorpe said he never conducted a fake interview, but was required to document that he had tried to find a "diverse pool" of candidates, even though he knew exactly who would be getting the job.
See? The Trump Administration had nothing to worry about after all. Of course, Wells denies all of it. At least until it's presented with some rather unpleasant evidence from someone who's not suing it, via a New York Times reporter.
Don Banks, 31, a Black wealth manager living in Monroe, La., was contacted by Wells Fargo twice before he was hired. In 2016 and 2017, a human resources representative from the bank told Mr. Banks that he had advanced past an initial interview round for a financial adviser trainee position and would be getting a call from a manager. Both times, no one called.

Mr. Banks had been submitted to fake interviews, according to a former employee who was a manager in the area where Mr. Banks had applied, and who participated in the hiring process involving Mr. Banks's application…. Mr. Banks was eventually hired in 2018 by Wells Fargo in a more junior position. Two years later, he was laid off during cutbacks in the pandemic.

"It doesn't sound like a great experience," [Wells wealth and investment management CEO Barry] Sommers, the wealth management chief executive, said. "It shouldn't have happened that way."
At Wells Fargo, a Quest to Increase Diversity Leads to Fake Job Interviews [NYT]
For more of the latest in litigation, regulation, deals and financial services trends, sign up for Finance Docket, a partnership between Breaking Media publications Above the Law and Dealbreaker.