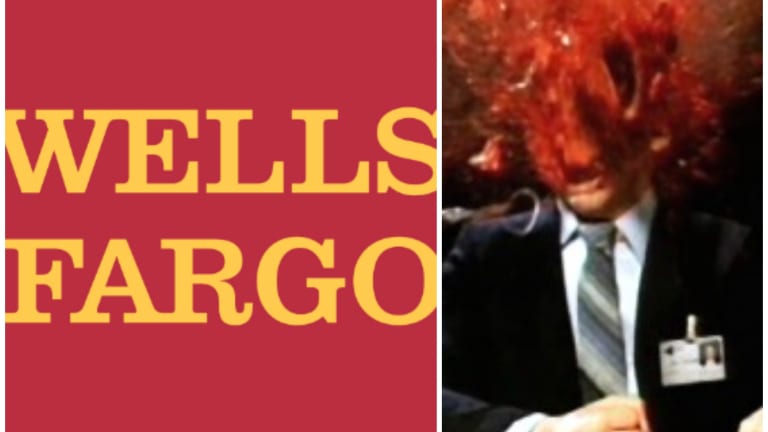 Seven Million Dollar Fines Levied On Wells Fargo Don't Make Anti-Money Laundering Compliance Sound Sacrosanct
Charlie Scharf is probably not even made aware of penalties under eight figures.
As we've seen, over and over again, over the last six years and four CEOs, it can take a while for things to sink in over at Wells Fargo. Being rapped for some malfeasance or failure or other shortcoming/disaster once generally doesn't do the trick. (In fact, we don't actually know how many rulers across the wrist it requires, because we can't think of anything Wells has stopped doing wrong.)
So it is, it seems, with money-laundering controls. Back in November 2017, Wells agreed to pay $3.5 million for failing to file suspicious activity reports about all of the suspicious activity going on in its accounts. Given the bills for other screw-ups Wells was paying at the time and subsequently, unsurprisingly this didn't focus the bank's mind on matters anti-money laundering. Indeed, it hadn't even stopped not filing SARs when necessary as it signed the settlement.
The unit failed to file at least 34 reports between April 2017 and October 2021, the SEC said…. Most of Wells Fargo's alleged shortfalls stemmed from failure to make sure that an anti-money-laundering system installed in 2019 actually worked as intended, the SEC said…. Some problems occurred because the system didn't properly cross-reference country codes used on a money-laundering watchlist with the country codes used to process wire transfers, the SEC said…. At least nine additional reports weren't properly filed because Wells Fargo's anti-money-laundering system malfunctioned on certain days, for example, when the investment adviser was open on a bank holiday, the SEC said.
Well, if $3.5 million and a not-so-sternly-worded press release didn't do the trick—and, after all, a $1 billion fine didn't instill much of a sense of urgency around fixing its mortgage systems—we're not sure this sends the message the SEC seems to think it will.
A Wells Fargo & Co. unit has agreed to pay $7 million in a settlement with the Securities and Exchange Commission after alleged glitches in a new anti-money-laundering system let suspicious transactions escape initial notice…. [SEC Enforcement Director Gurbir] Grewal said the agency wanted to send a message that anti-money-laundering obligations are "sacrosanct."
Wells Fargo to Pay $7 Million Over Alleged Anti-Money-Laundering Glitches [WSJ]
For more of the latest in litigation, regulation, deals and financial services trends, sign up for Finance Docket, a partnership between Breaking Media publications Above the Law and Dealbreaker.