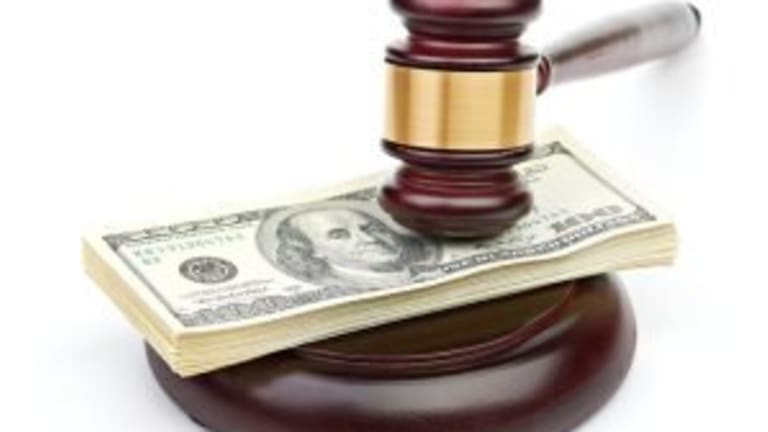 Credit Suisse: Law Designed To Protect Our Clients Actually Protects Us From Them
Hey, when you're in Thomas Gottstein's shoes, you'll grasp at any disreputable straw you can find.
The nominal purpose of one particular provision of Bermuda's company law is to protect people from having the money in their segregated accounts used by the companies running those accounts to settle unrelated creditors' claims against those companies. Credit Suisse's Bermudan life insurer hopes it has an additional bit of perhaps unintended protection: of life insurers against customers those life insurers screw out of several hundred million dollars.
A lawyer for the Credit Suisse unit in Bermuda on Tuesday told the court the claim was valid, but couldn't be enforced against it or its general account under company law. Instead, the claim could only be made against the client's own segregated account, the lawyer said. That would mean Mr. Ivanishvili wouldn't get a penny in payment.
That would be a pretty neat thing for Credit Suisse, which needs to pay the $607 million judgment against it like it needs, well, any of the other nightmares its own actions have brought upon it, although it would arguably be a very good reason for its clients to quickly stop being its clients, and maybe also to move their money to jurisdictions without convenient loopholes for companies who have been found and admitted (for the purposes of this matter only; Credit Suisse is also outright appealing the verdict against it in addition to trying to weasel its way out) to ripping off clients either by negligence or design. And it would be nice be shielded from some litigation. Of course, the aforementioned Mr. Ivanishvili—Mr. Bidzina Ivanishvili, billionaire Georgian oligarch and also the country's former prime minister—is having none of it.
A lawyer for Mr. Ivanishvili said the two parties had agreed upon the final award terms in early May for final court signoff and that the Credit Suisse unit hadn't raised the point then. He said CS Life either deliberately sat on the argument or hadn't thought of it before, and it should be dismissed either way…. Mr. Ivanishvili's lawyers said CS Life's arguments run counter to the Bermuda companies statute by suggesting that a creditor's claim against an insurer could be satisfied by a segregated account.
And, in the event that Credit Suisse should improbably win its argument that it can only satisfy this legal judgement with money it's own banker lost through misrepresentation, forgery and outright fraud, Ivanishvili plans to impose even more pain on the Swiss on the other side of the globe.
The billionaire is pursuing around $800 million from Credit Suisse in Singapore.
Credit Suisse Seeks Loophole to Shed $600 Million Court Judgment [WSJ]
For more of the latest in litigation, regulation, deals and financial services trends, sign up for Finance Docket, a partnership between Breaking Media publications Above the Law and Dealbreaker.