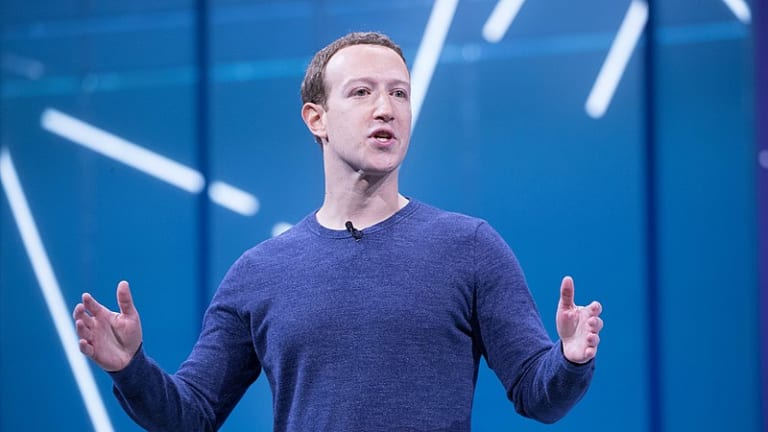 Opening Bell: 6.1.22
Police sirens are a pretty good reason to quit; Forbes don't need no stinking SPAC; Meta is now META; and more!
CEO of Deutsche Bank's asset manager steps down after 'greenwashing' raid [CNN]
[Asoka] Woehrmann, told employees in a memo that it was a joy to see DWS flourish but that "allegations..., however unfounded or undefendable, have left a mark."
"To quote Charles Dickens: it was the best of times, it was the worst of times," he said in the memo
Forbes, SeatGeek terminate blank-check deals as SPAC boom fizzles out [Reuters via Yahoo!]
Chief Executive Officer Mike Federle on Wednesday said Forbes' digital transformation had delivered double-digit growth in revenue and core earnings over the past year, which "significantly outperformed the financial targets provided at the start of the SPAC transaction last year".
SeatGeek said it had terminated its $1.35 billion SPAC deal with RedBall Acquisition Corp due to "volatility in the public markets".
RedBird Agrees $1.3 Billion Deal for AC Milan Football Club [Bloomberg]
Elliott will retain a minority interest in the club and seats on its board. It's invested as much as 800 million euros in AC Milan since taking ownership in 2018…. Founded by Gerald Cardinale, RedBird manages about $6 billion in assets and is a shareholder in Fenway Sports Group Holdings LLC, the owner of English Premier League football club Liverpool FC and the Boston Red Sox US baseball team. It also holds a stake in French football team Toulouse.
Greenlight Kept the Pedal to the Metal in May [II]
The value-oriented hedge fund manager's Greenlight Capital posted a 4.8 percent gain in May and is now up 20.9 percent for the year, according to a person who has seen the results. The Dow Industrials and S&P 500 were essentially flat….
Meta, Formerly Known As Facebook, Is Changing Its Stock Symbol Too In Metaverse Rebrand [Deadline via Yahoo!]
Mark Zuckerberg's Meta Platforms underscored its commitment to the Metaverse, announcing that its old familiar stock symbol FB – for Facebook, the company's old name – will change to META on June 9.
The Crypto Bros Are Snapping Up Manhattan Real Estate [NYT]
It would seem contradictory that businesses known for decentralization and digital assets are even interested in real-world space…. But for the last couple of years, cryptocurrency firms have been setting up or expanding offices in New York, often in edgier, somewhat peripheral locations, as opposed to marquee parts of Midtown Manhattan….
Crypto and related companies are believed to occupy less than a million square feet of an estimated 4.4 billion square feet of office space in the United States. The numbers have grown quickly, though.