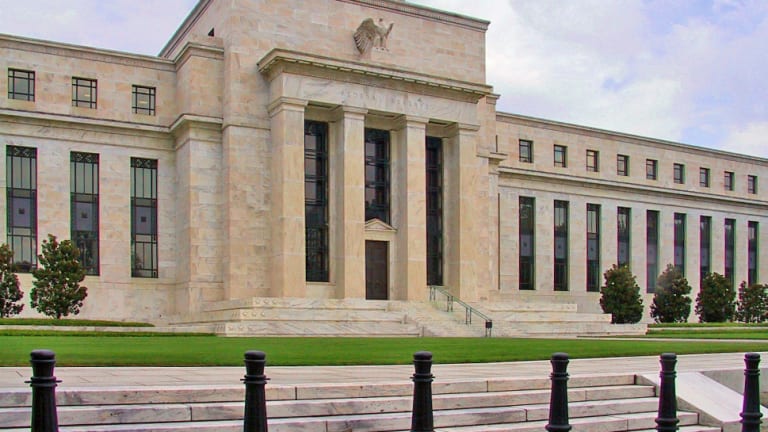 Opening Bell: 6.14.22
Recession talk; Fed forecasting; commodity hedge funds do well in commodities rally; and more!
Wall Street Stabilizes in Bear Market Territory as Fed Decision Approaches [WSJ]
The index rose 0.3 percent in early trading, even as European markets reversed their own gains and sunk deeper into the red. Markets in the Asia-Pacific region had recovered from the worst of their declines Tuesday, but still ended lower…. [JPMorgan Asset Management strategist Hugh] Gimber said he also expected the Fed to raise rates by 0.75 percentage point on Wednesday. The policymakers' "message is going to be that nothing is off the table until we see signs that the inflation path is improving," he said.
Wall Street's Favorite Recession Signal Is Back as Curves Invert [Bloomberg via Yahoo!]
Key sections of the Treasury curve have inverted after Friday's US inflation shock drove traders to boost bets on the pace of Fed tightening. Two-year yields exceeded 10-year rates for the first time since April on Monday, while five-year yields soared as much as 17 basis points above 30-year rates in the widest inversion in over two decades…. Swaps traders see more than 70% odds that US policy makers will deliver a 75-basis point hike this week -- the steepest increase since 1994 -- and there's also talk of a one-percentage-point move.
JPMorgan's Marko Kolanovic Says US Will Avoid Recession [Bloomberg]
"Friday's strong CPI print that led to a surge in yields, along with the sell-off in crypto over the weekend, are weighing on investor sentiment and driving the market lower," Kolanovic and his team wrote in a note to clients on Monday. "However, we believe rates market repricing went too far and the Fed will surprise dovishly relative to what is now priced into the curve."
Kolanovic expects the Fed to lift interest rates by a half percentage point on Wednesday.
Wharton professor Jeremy Siegel is one of the best stock watchers alive. He says the S&P 500 is already pricing in a recession and bear market [Fortune via Yahoo!]
"I actually think the market is already discounting a recession in 2023," he said. "It's being priced at that level today."
Siegel noted that the S&P 500 is now trading at roughly 17 times forward earnings, and if you exclude tech stocks, the figure is even more impressive at just 13 times earnings.
"You rarely see it that low," Siegel said.
Andurand's Biggest Hedge Fund Surges 162% on Commodities Rally [Bloomberg]
The advance by the Andurand Commodities Discretionary Enhanced Fund, which holds half of the trader's $2 billion in managed assets, follows a gain of 87% in 2021. His older Andurand Commodities Fund, which holds $750 million, closed up 41.5%. The Andurand Climate and Energy Transition Fund, launched last summer, returned 14%.
Elon Musk to answer Twitter employee questions at company meeting on Thursday [The Verge]
Employees will be able to submit questions in advance of the meeting. It will be the first time Musk has addressed Twitter's nervous employees directly since announcing plans for the $44 billion takeover.
The meeting has the chance to be fractious. In Twitter's internal Slack channels, the Tesla CEO's attempt to buy the company has reportedly been met with a negative response, and employees are concerned about the effect a privately-owned Twitter could have on their culture and compensation….