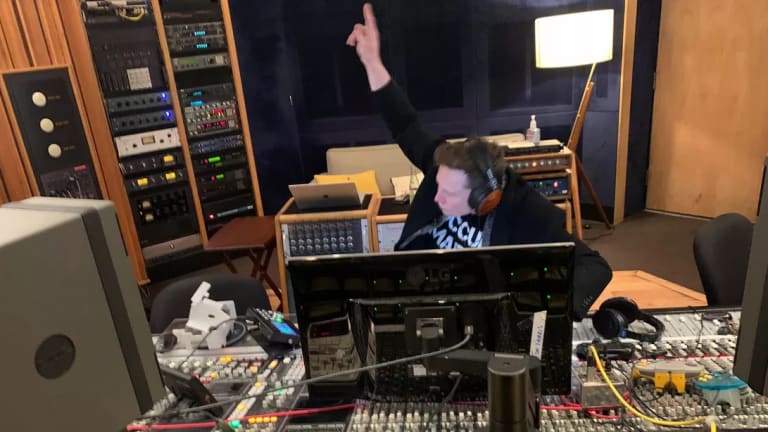 Opening Bell: 6.21.22
JetBlue is serious; Twitter's board is, too; Asian SPACs few and far between; stocks set for short-lived surge; and more!
JetBlue raises offer for Spirit to $33.50 a share [Reuters]
Spirit said last week it was in talks with JetBlue over its offer and expected to decide on the proposal by June 30. JetBlue said its proposal represents a 68% premium to the implied value of the Frontier stock and cash transaction.
The new proposal includes what JetBlue termed a "stronger divestiture commitment" to complete the Spirit deal but does not include abandoning JetBlue's Northeast Alliance with American Airlines.
Board unanimously approves Elon Musk's $44B Twitter takeover bid [N.Y. Post]
The regulatory filing comes just days after Musk held a virtual, all-hands meeting with Twitter employees — the latest sign that the world's richest man is serious about following through on his acquisition plans…. If the deal were to close now, investors in the company would pocket a profit of $15.22 for each share they own.
SPAC Slowdown Tests Asia's Fledgling Market for Blank-Check Firms [WSJ]
Nine months after SPACs were allowed in Singapore, just three such listings have taken place. In Hong Kong, where rules took effect in January, only two have gone public…. Most of those 12 applicants, all of which are backed by mainland Chinese or Hong Kong investors, rushed to file in the first three months of 2022 and the majority are still awaiting approval. No new applications have been lodged in Hong Kong in the past two and a half months.
Swedish EV Maker Polestar Says It Expects to Complete SPAC Merger [WSJ]
The deal will result in less cash for Polestar than originally planned, after around one-quarter of Gores Guggenheim investors requested a refund…. EV startups in particular made a splash on Wall Street with lofty sales projections and promises to upturn the automotive industry, despite many never having built or sold a vehicle. But in recent months, investor sentiment has soured as they pulled back on sales plans amid production issues.
Wall Street set for bounceback but recession risk keeps investors cautious [Reuters]
World stocks have edged higher so far this week, recovering from last week's sharp selloff which saw global equities tumble to their lowest since November 2020 as expectations for central bank policy tightening to combat high inflation prompted investors to ditch risky assets…. Still, analysts expect the bounceback to be short-lived. Timothy Graf, head of macro strategy for EMEA at State Street Global Markets, said the move higher was likely a result of markets being oversold in recent weeks and relief that event risks, such as the Bank of Japan and Swiss National Bank meetings, have passed.
Biden says he's nearing decisions on gas tax holiday and student loans as he tries to tame costs [CNN]
A pause in the 18.3-cent-per-gallon federal tax would require Congress to act, and there has been little traction among lawmakers on the idea so far…. Biden said he is also weighing whether to back sending Americans gas rebate cards: "That's part of what we're considering, that's part of the whole operation," he said.