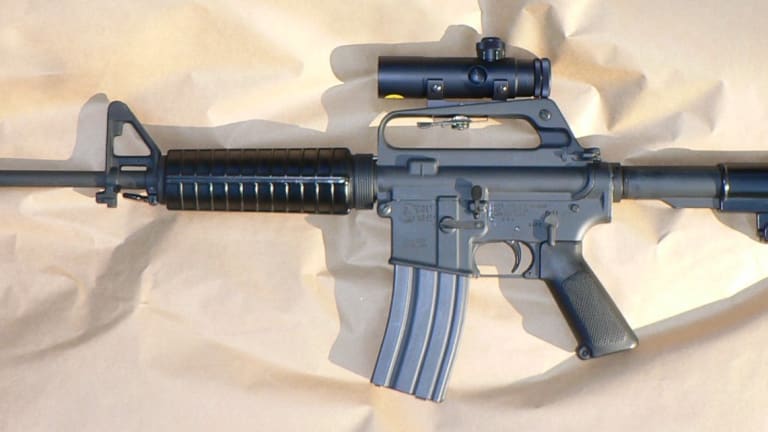 Opening Bell: 6.27.22
Citi's misfire; people are pessimistic; Russia reneges; Hong Kong has problems; and more!
Inside Citigroup's Attempt to Rally Wall Street to Pressure Gun Sellers [WSJ]
The bank wouldn't lend to them or hold their deposits. It wouldn't advise them on mergers, bond sales or stock offerings. Citigroup, its executives hoped, would be the first of many, the institution that rallied Wall Street around a plan to curb gun violence.
No one followed…. Citigroup executives believed putting pressure on retailers was the most effective strategy. JPMorgan Chase & Co. and Bank of America Corp. went in another direction entirely, limiting their dealing with gun manufacturers. Wells Fargo & Co. said lawmakers, not banks, should regulate guns. Divided, they had little hope of harnessing the power of the nation's 4,800 banks to keep guns out of the hands of mass murderers.
Consumer sentiment falls to record low in June as inflation persists [Yahoo!]
"The final June reading confirmed the early-June decline in consumer sentiment ... Consumers across income, age, education, geographic region, political affiliation, stockholding and homeownership status all posted large declines," Joanne Hsu, director of the Surveys of Consumers, said in a statement.
"About 79% of consumers expected bad times in the year ahead for business conditions, the highest since 2009," Hsu added. "Inflation continued to be of paramount concern to consumers; 47% of consumers blamed inflation for eroding their living standards, just one point shy of the all-time high last reached during the Great Recession."
Banks Face Risks From Geopolitics, Staff Turnover, OCC Says [WSJ]
Financial institutions are managing to comply with complex sanctions on Russia imposed by the U.S. and its allies following the Kremlin's invasion of Ukraine, while facing growing competition for compliance professionals, at both the management and staff levels, according to the report. In particular, more cryptocurrency companies are looking to hire experienced compliance staff, including by hiring directly from the traditional finance sector, to help them navigate an evolving regulatory landscape.
West pushes Russia into its first foreign debt default since 1918 [CNN]
Moody's credit ratings agency said Monday that the missed deadline "constitutes a default" and it predicted that Russia would default on more payments in the future, given a decree on June 22 by the Kremlin that it would service its foreign debt in rubles, rather than the currencies the bonds were issued in.
Russia denied it was in default, saying the payments due Sunday had been made, in dollars and euros, on May 27 and the money was stuck with Euroclear, a clearing house based in Belgium.
Hong Kong's Struggle to Lure Bankers Dims Its Role as a Global Finance Hub [WSJ]
Hong Kong officials have said they want to restore the city's reputation as a commercial hub, but they are caught between adhering to Beijing's strict pandemic controls and conceding to the demands of international businesses that the city end restrictions and join other developed economies in living with the virus…. Meanwhile, regional rivals like Singapore have reopened and flagship events in Hong Kong are being moved online or relocated. The struggle to hold in-person events this year and the lack of clarity around how the city plans to return to normal may hurt attempts to restore its standing as a hub.
Fresh Fed financial disclosures omit the officials who ignited ethics scandal. [NYT]
Though both sat in their policy roles for most of last year, when the Fed was debating market-critical topics like how to handle the onset of rapid inflation and when to pull back economic support, neither of their reserve banks published fresh disclosures to cover the end of their tenures. Instead, the banks published disclosures for the interim presidents who succeeded Mr. Kaplan and Mr. Rosengren.