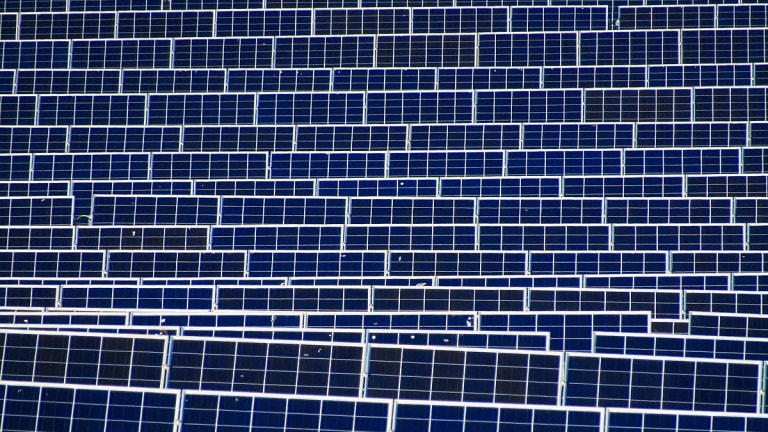 Opening Bell: 6.28.22
Tell us if you've heard this before; Dan Och's revenge revered; JetBlue really wants to buy Spirit; and more!
Private Investors Betting on Clean Energy Despite Market Selloff [WSJ]
Intersect Power LLC and three other climate startups have together raised more than $1.6 billion in the past week. Large investment firms and venture capitalists, many with hefty cash piles, appear to be optimistic about the sector despite worries about high inflation and rising interest rates…. Investment firms such as TPG, Brookfield Asset Management and General Atlantic have together raised tens of billions of dollars to back startups in the space, supporting the sector despite this year's market swings. Money from venture capitalists and large companies is adding to the momentum.
Credit Suisse vows to overhaul its risk management after a litany of scandals [CNBC]
"Despite the challenging market environment, we remain firmly focused on the execution of our strategic plan during the transition year 2022 and on reinforcing our risk culture – crucially, while staying close to our clients," Credit Suisse CEO Thomas Gottstein said in a statement ahead of Tuesday's investor event.
"At the same time, we are continuing to drive the bank's digital transformation, which is key to building a robust, scalable and agile organization that is fit for the future."
Sculptor Staves Off Proxy Challenge [II]
At its annual meting last week, the controversial multistrategy hedge fund firm staved off a challenge to its compensation plan and to the election of one of its director nominees.
JetBlue ups offer for Spirit Airlines as shareholder vote on Frontier bid nears [CNBC]
Spirit CEO Ted Christie told CNBC then that Spirit's board still found the deal to combine with fellow budget airline Frontier a superior option than going with JetBlue…. JetBlue's new offer raises the reverse break-up fee to $400 million from $350 million if regulators don't approve the deal and includes a dividend to Spirit shareholders of $2.50 a share, up from a previous offer of $1.50.
It also includes a "ticking fee," which would pay shareholders 10 cents a share each month from January 2023 through the completion or termination of the deal.
EY will pay a record $100 million fine after the SEC found 49 staff cheated on an ethics exam [BI via Yahoo!]
In an order published Tuesday, the SEC said further that "hundreds of other audit professionals" at EY cheated on professional courses and exams, "including those addressing CPAs' ethical obligations."
The order also noted that many EY employees who did not cheat themselves were aware of the cheating, but did not report it, breaching company codes of conduct.
Crypto exchange CoinFlex is raising $47 million through a new coin after a major investor fails to pay debt [CNBC]
CoinFlex said it would issue $47 million worth of a digital coin, offering 20% interest, which it's calling Recovery Value USD, or rvUSD…. By issuing the new rvUSD tokens, CoinFlex will be hoping to raise enough money to cover the shortfall in its books left by the investor and resume withdrawals for users….
Part of CoinFlex's plan is hoping that it gets repaid by the investor, which of course, may not happen. Lamb told Bloomberg on Monday that he believes the investor will repay the company "at some point in the future."