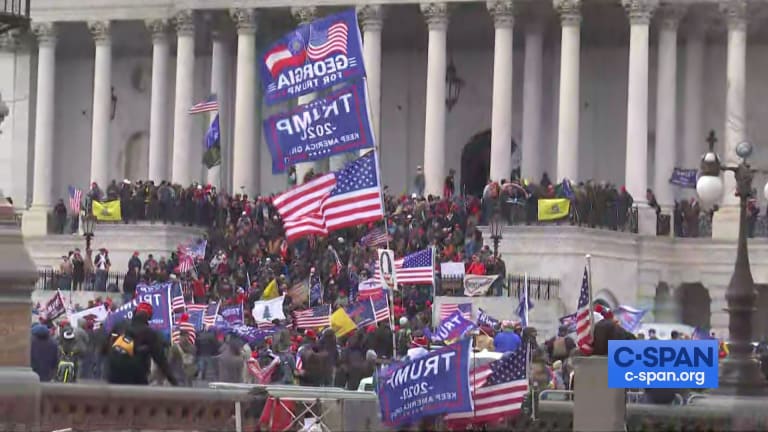 Opening Bell: 6.29.22
Corporate cowards; last sprint for Spirit; Griffin's guy gutted; and more!
The C.E.O. Silence on the Jan. 6 Hearings [DealBook]
Whatever your politics, yesterday's testimony by a former White House aide about President Donald Trump's actions on Jan. 6 was deeply disturbing. And yet you will most likely hear only one thing from the business community in the coming days: silence…. Those who do want to speak out are concerned about retaliation from political officials and a significant portion of the public, in ways they weren't a year and a half ago….
But here is my question for business leaders: After years of talking about moral courage, where is yours?
Fed Is 'Just at the Beginning' of Raising US Rates, Mester Says [Bloomberg]
[Cleveland Fed President] Loretta Mester said she wants to see the benchmark lending rate reach 3% to 3.5% this year and "a little bit above 4% next year" to rein in price pressures even if that tips the economy into a recession…. "Consumers are experiencing this very, very high inflation, and that's clouding their confidence in the economy," Mester said. "We're in a path now to bring our interest rates up to more normal levels, and even restrictive levels, so we can get that inflation rate down and sustain a good economy going forward. Job one now is getting inflation under control."
JetBlue, Frontier Fight for Spirit Shareholders Ahead of Vote [WSJ]
Institutional Shareholder Services Inc., an influential proxy-advisory firm, said JetBlue's latest offer late Monday may be persuasive to shareholders. ISS said it is reluctant to change its recommendation so close to the shareholder vote and reaffirmed its support for the Frontier merger but said some of the provisions JetBlue is now offering are more favorable…. Spirit and Frontier have argued that JetBlue's deal has little chance of passing muster with antitrust regulators because it will effectively take out a low-cost competitor, removing capacity from the market and resulting in higher fares.
DeFi's Existential Problem: It Only Lends Money to Itself [WSJ]
By taking in crypto deposits and lending longer term, as well as leveraging up by using its borrowers' collateral to borrow more—all without recourse to deposit insurance or central-bank liquidity—Celsius is an example of how DeFi replicates the apparatus of "shadow banking" that has historically flourished at regular intervals to sidestep strict regulations applied to traditional lenders…. Liquidity crunches, when assets can't be sold quickly enough to meet redemptions, become hugely destructive without a lender of last resort stepping in. Ironically, FTX has done just that.
Citadel's Ken Griffin Loses $50 Million Bet in Billionaire Bout for Illinois Governorship [WSJ]
Darren Bailey, a southern Illinois farmer and state senator endorsed last weekend by former President Donald Trump, was declared the GOP winner by the Associated Press…. The candidate Mr. Griffin bankrolled, Aurora, Ill., Mayor Richard Irvin, had trailed in polls going into Tuesday's final day of voting….
The founder of hedge-fund firm Citadel and market maker Citadel Securities won't back Mr. Bailey in the general election, spokesman Zia Ahmed said.
Ghislaine Maxwell sentenced to 20 years in prison for sex trafficking minor girls for Jeffrey Epstein [CNN]
"Jeffrey Epstein should have been here before all of you," Maxwell said at the podium, her legs shackled. "It is not about Epstein, ultimately. It is for me to be sentenced."
Maxwell, Epstein's former girlfriend, acknowledged that she had been convicted in the sex trafficking scheme but stopped short of taking responsibility.
"I am sorry for the pain that you've experienced," Maxwell said. "I hope my conviction ... brings you closure."