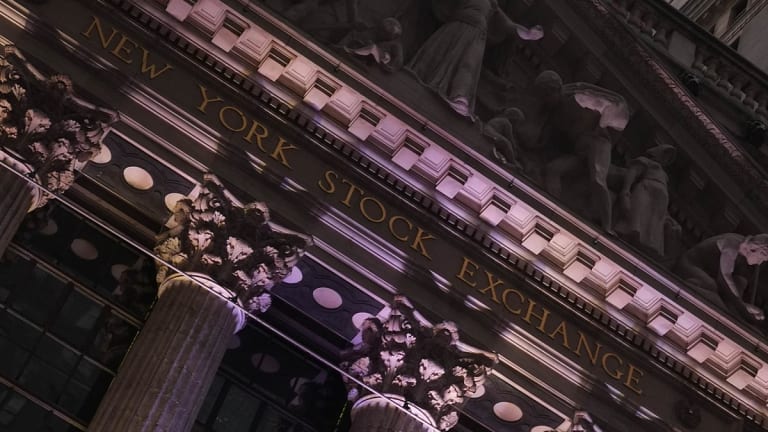 Opening Bell: 6.30.22
A hell of a half; inflation inflates less; Spirit dithers; split on splits; and more!
After Stock Market's Worst Start in 50 Years, Some See More Pain Ahead [NYT]
The stock market is on track for its worst first six months of the year since at least 1970. The S&P 500 index, the cornerstone of many stock portfolios and retirement accounts, peaked in early January and has fallen 19.9 percent over the past six months…. "In general, expectations remain very high," [Interactive Brokers chief strategist Steve Sosnick] said. That's either a sign that conditions may not be as bad as some fear, or that they are set to disappoint. Analysts' forecasts for profits at companies like Apple and JPMorgan Chase have remained relatively stable over the past month….
"When markets are more volatile, emotions rise," [Merrill Lynch Wealth Management president Andy] Sieg said. "That's just a normal human reaction to the kind of environment that we're living in."
The Fed's preferred inflation gauge hints at moderation in May. [NYT]
After stripping out food and fuel prices, which can be volatile, the [Personal Consumption Expenditures] measure climbed by 4.7 percent over the past year, down slightly from 4.9 percent in the prior reading. On a monthly basis, that core measure picked up by 0.3 percent compared with the prior month, roughly matching the previous few months. Central bankers are closely watching that core monthly pace to try to get a handle on where underlying inflation pressures are headed.
Spirit calls off vote on Frontier bid as talks with JetBlue continue. [NYT]
The postponement, until July 8, was a stunning turn in a battle that analysts say could reshape the airline sector. The decision is a blow to the leaders of Frontier and Spirit, budget carriers that want to combine so they can more effectively compete with the nation's four dominant airlines…. JetBlue's chief executive, Robin Hayes, celebrated the postponement, the second time that Spirit has pushed off a shareholder vote on the transaction. "It's clear that Spirit shareholders have now handed the Spirit board an undeniable mandate to reach an agreement with JetBlue," Mr. Hayes said in a statement.
Justice Department Sues to Block Merger of National-Security Contractors [WSJ]
The Justice Department said the tie-up would hurt the National Security Agency, which is scheduled to award a multiyear contract that Booz Allen and EverWatch were the only firms competing to win. Booz Allen moved to buy EverWatch in March, just months before the NSA was scheduled to start the selection process, according to the Justice Department…. EverWatch is a portfolio company of Enlightenment Capital, a private-equity firm that buys middle-market companies in the aerospace, defense, and technology sectors. The deal was valued at $440 million, according to securities filings, and was expected to close in 2023.
Big Pharma Won't Bail Out Battered Biotech [WSJ]
Many of the companies now trading below cash are likely to go out of business in a macroeconomic environment in which their key input cost—money—is rising. To an even greater degree than high-growth tech companies such as Shopify or Roblox, biotech struggles in a rising interest-rate environment because many companies don't have any real revenue streams and don't expect to have a product in the market for years…. When will the bleeding stop? For Les Funtleyder, a healthcare investor at E Squared Capital Management, the sector as a whole can't really begin to rebound until it is clear that the Federal Reserve is finished raising rates.
Finance Chiefs Weigh Costs and Benefits of Stock Splits [WSJ]
Companies often have their own reasons for splitting shares that can be tricky for outside observers to identify, said Alon Kalay, assistant professor of accounting at Michigan State University. By moving forward with a stock split, executives can signal confidence that strong prior earnings growth will continue, Mr. Kalay said. The decision might involve a company's own preference for where it wants its shares to trade, he said.