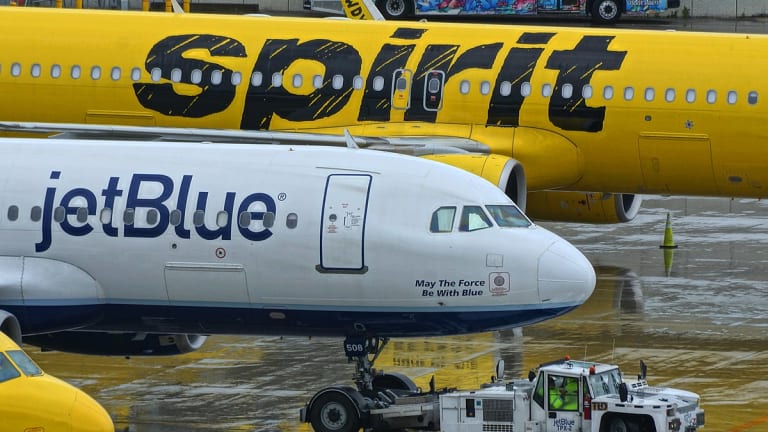 Opening Bell: 6.6.22
JetBlue and Twitter really want to deal; Ex-Bridgewater CEO pawned his dignity for nothing; standing astride history yelling "stop"; and more!
JetBlue sweetens offer in buyout race for Spirit Airlines [Reuters via CNBC]
JetBlue raised its reverse break-up fee by $150 million to $350 million, which is payable to Spirit shareholders in case the deal falls through due to antitrust reasons.
Frontier had agreed to pay $250 million in break-up fees.
Last week, proxy advisory firm Glass Lewis recommended that Spirit Airlines investors approve the deal with Frontier Group after another proxy firm, Institutional Shareholder Services Inc, advised against it.
Twitter Says Antitrust Waiting Period for Elon Musk Deal Has Passed [WSJ]
The company said the 30-day waiting period established under the Hart-Scott-Rodino Antitrust Improvements Act of 1976, which gives the Federal Trade Commission and Justice Department time to review a transaction for potential antitrust violations, expired for the deal Thursday night.
Mr. Musk's proposed $54.20-a-share acquisition is still far from final, after the Tesla Inc. CEO said the deal was on hold last month until he could get a handle on the number of fake accounts operating on the platform.
Hedge Fund D1 Sinks Nearly 23% This Year on Public, Private Bets [Bloomberg via Yahoo!]
The fund fell 4% last month, with its portfolio of stocks sinking 13% while its book of private investments was about flat… For the year, D1's public market portfolio fell 44%, while its book of closely-held companies dropped 8%, the people said.
McCormick Concedes in GOP Pennsylvania Senate Race to Dr. Oz [Bloomberg]
McCormick trailed Oz by fewer than 1,000 votes out of more than 1.3 million cast with an automatic recount underway that counties would have completed by Tuesday…. [Donald] Trump endorsed Oz over McCormick in April as the party's best chance to hold the seat and blistered McCormick as a "liberal Wall Street Republican" who would capitulate to Democrats…. McCormick, whose campaign mantra was "battle-tested," touted his experience as a West Point graduate, Gulf War veteran, US Treasury undersecretary for international affairs under George W. Bush, and a businessman, including running the world's largest hedge fund.
It's Joe Biden vs. Elon Musk in war of words over state of US economy [N.Y. Post]
"Lots of luck on his trip to the moon," Biden said of Musk during an extended weekend trip to his Delaware beach home.
The Office Monsters Are Trying to Claw Their Way Back to 2019 [NYT]
If some corporate leaders have their way, there will be a new test for workplace devotion — and anyone who opts for remote work gets a failing grade…. Beyond the bottom line, the back-to-office debate is about what kind of culture will prevail as the business world emerges from the pandemic. And for all of the power wielded by Mr. Musk, Mr. Dimon and Mr. Adams, they may be fighting a shift that is larger than any single company or city….
"For many C.E.O.s and managers, that's how they worked. That's how they succeeded and that's the only way they know," Ms. Schulte said. "All of this was completely false; it was totally a fake story we've been telling ourselves."