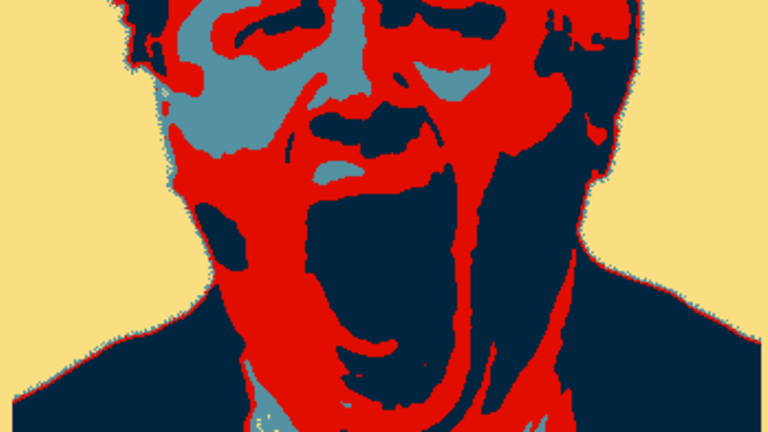 Opening Bell: 6.7.22
Investors boo Boris' survival; Jamie Dimon's economist doesn't agree with Jamie Dimon; Larry Fink can't go to Moscow; and more!
Boris Johnson Is No Party for Financial Markets [WSJ]
The pound was the best-performing major currency Monday after news broke that British Prime Minister Boris Johnson would that evening face a no-confidence vote by lawmakers of his own ruling Conservative Party. The challenge to his leadership follows widespread anger about parties held at Downing Street during the Covid-19 lockdowns. Mr. Johnson ended up hanging on to his job by 211 votes against 148, which may help explain part of sterling's overnight dip…. Arguably, a chunk of the continuing underperformance is best ascribed not to specific trade relationships, policies or even indiscretions with cakes, but rather to Mr. Johnson prolonging the post-Brexit state of uncertainty…. Investors shouldn't expect a potential leadership reshuffle to trigger a magical revaluation of U.K. stocks. But it could be a start.
JPM's chief economist, others disagree with Dimon's 'hurricane' warning [N.Y. Post]
[Bruce] Kasman said Monday that there is "no real reason to be worried about a recession," arguing economic growth will continue in the months ahead – albeit at a slower pace due to high inflation that has rattled businesses and households…. We don't see a near-term recession, we see a global economy which actually does okay in the second half of the year, with the US slowing and the rest of the world doing somewhat better," he added….
Kasman's view is shared by some analysts at Goldman Sachs, who told clients in a note Monday that the economy would slow in the months ahead but likely avoid a recession….
Recession will be 'hard to avoid' as stagflation risks rise: World Bank [Yahoo!]
In its updated Global Economic Prospects report, the World Bank slashed its forecast for global growth this year to 2.9%, down from the 4.1% forecast it published in January…. The World Bank urged governments to "cushion the blow" from rising energy and food prices, ease financial burdens by expanding debt relief, and dampen the impact of the ongoing pandemic by increasing vaccinations in low-income countries.
Jane Street Follows Elliott in Suing LME Over Nickel Trades [Bloomberg via Yahoo!]
Wall Street trading powerhouse Jane Street is seeking around $15 million in damages from the London Metal Exchange over its decision in March to cancel nickel trades after an unprecedented short squeeze…. "The LME's arbitrary decision to cancel nickel trades during a period of heightened volatility severely undermines the integrity of the markets and sets a dangerous precedent that calls future contracts into question," Jane Street said in emailed comments. The trading firm "has undertaken this action to recoup its losses caused by the LME's illegal actions and to strengthen the exchange and restore the market's trust in it," it said.
Netflix, BlackRock CEOs Among Those Newly Sanctioned by Russia [WSJ]
The Kremlin said the named individuals would be included on its "stop list," which means a ban on their travel to Russia for an indefinite period. It didn't provide further details about what the sanctions entailed, or specifically why it was targeting those it named. In some cases, it included leaders of companies that have pulled out of Russia in the wake of the invasion, or that have taken other action that Moscow criticized at the time.
Cipriani to Get New Lifeline With Money From Hedge Fund [WSJ]
King Street Capital Management is in advanced talks to refinance about $150 million of operating debt held by Cipriani's U.S. subsidiary, according to people familiar with the matter.
That funding would retire loans dating back to 2018 from Ares Capital Corp…. Cipriani's New York restaurants and event spaces suffered during the pandemic, when public-health restrictions prevented restaurateurs from offering indoor dining for long stretches. It was also deluged with cancellations during a surge in Covid-19 cases caused by the Omicron variant, undermining its lucrative holiday-party and other big-event business.