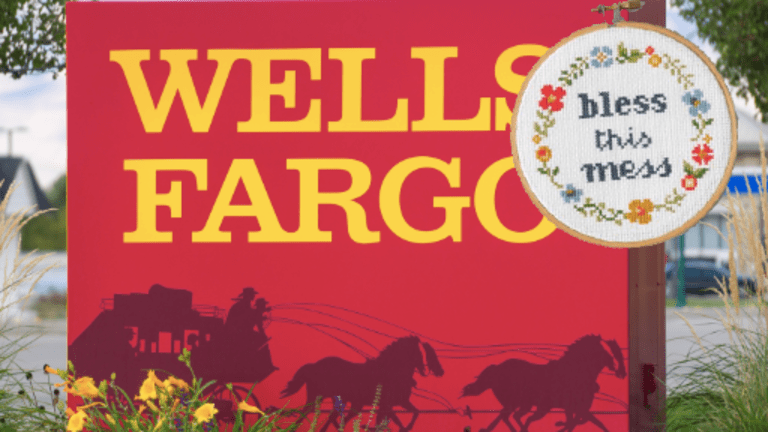 Wells Fargo Employees Not Taking Management's Word For It
If they have to they'll just fix the whole damned place themselves, and distribute Charlie Scharf's bonus among them.
They've been blamed for the bank's problems and subjected to fake interviews to fulfill a candidate quota much easier to meet than actually diversifying a workforce. They've tried and failed to get Congress to become their human resources department, all the while seeing their leadership pay themselves handsomely for not solving all of the many matters that ails their employer. They've even tried to engage with that leadership, all to no avail. And so the people of Wells Fargo aim to take things into their own hands. After all, they could hardly do worse.
"If it's left to the senior leadership, the changes won't occur. So we have to collectively bargain and take control ourselves," said Jessie McCool, a senior compliance officer at Wells Fargo in Missouri for about eight years and a member of the workers' organizing committee…. "We want the customer base to know that we're forming a union really for them. We're tired of having our name dragged through the mud at Wells Fargo because of things that we've asked to have more control over, but the company refuses to give us that control," said [account resolution specialist Ted] Laurel.
Of course, as it no doubt plans to tell the Senate Banking Committee, Wells just can't see any reason why anyone would want to change anything about the way it does things.
A spokesperson for Wells Fargo said in an email: "Wells Fargo believes our employees are best served by working directly with the company and its leadership to address matters of concern. When our employees have concerns, we want to hear directly from those employees to understand their perspectives and determine how we can work together to improve our workplace, and employees are encouraged to raise concerns and feedback through various avenues including with their manager, Employee Relations, or our confidential EthicsLine."
Oh, you mean the one whose callers get fired? Never change, guys. And we do mean guys.
Wells Fargo employees pushing to organize union across bank's workforce [Guardian]
For more of the latest in litigation, regulation, deals and financial services trends, sign up for Finance Docket, a partnership between Breaking Media publications Above the Law and Dealbreaker.