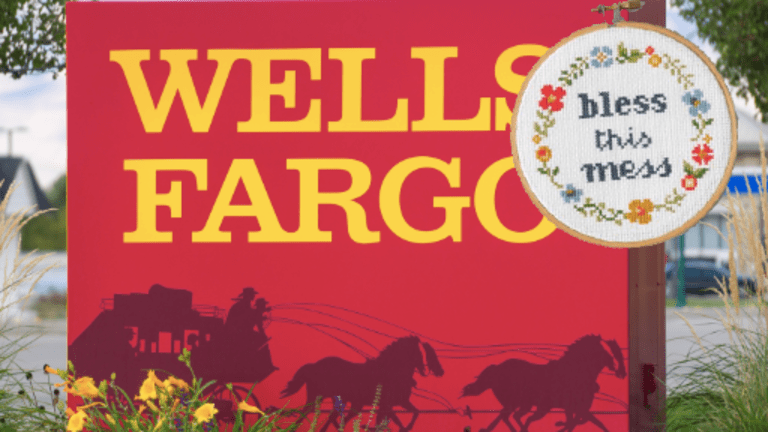 Shareholders Of America's Worst Bank Amply Rewarded For, Uh, Well, We're Not Sure, Exactly
Charlie Scharf offers bread and circuses to keep the Wells Fargo masses from calling for his head.
Jamie Dimon's fear and loathing have extended to JPMorgan Chase's dividend. Citigroup has seen fit to hold the line there, as well, to keep a bit extra in the kitty for its next fat finger/Revlon-related disaster.
Wells Fargo? The same Wells Fargo coughing up yet another anti-money laundering fine, facing down an employee rebellion, dealing with a criminal investigation into its allegedly racist hiring practices, facing a squeeze on its mortgage business and generally unable to fix any of the things that ail it? Yea, it feels like it can swing a dividend hike.
Wells Fargo boosted its dividend 20% to 30 cents a share.
It's not alone in rewarding shareholders after passing its stress tests last week, although almost all the others were a bit more restrained in their largesse. Bullish Brian Moynihan offered Bank of America's owners a mere 5% dividend bump. The House of Gorman restricted itself to 11%. Admittedly, Goldman Sachs was a bit more generous, but: Goldman Sachs is not Wells Fargo (which, unlike Goldman, is also planning a big share buyback, as well). It is Goldman Sachs.
Goldman Sachs Group Inc. announced the largest dividend increase. It said it would increase its dividend to $2.50 a share from $2, though the firm didn't announce a new stock buyback program.
Last week, analysts had highlighted Goldman's results, saying that it was a surprise winner of the Federal Reserve's annual stress tests and that it would have more capital flexibility as a result.
JPMorgan and Citigroup keep dividend unchanged as rivals including Morgan Stanley boost payouts [CNBC]
Goldman Sachs and Wells Fargo Boost Shareholder Payouts [WSJ]