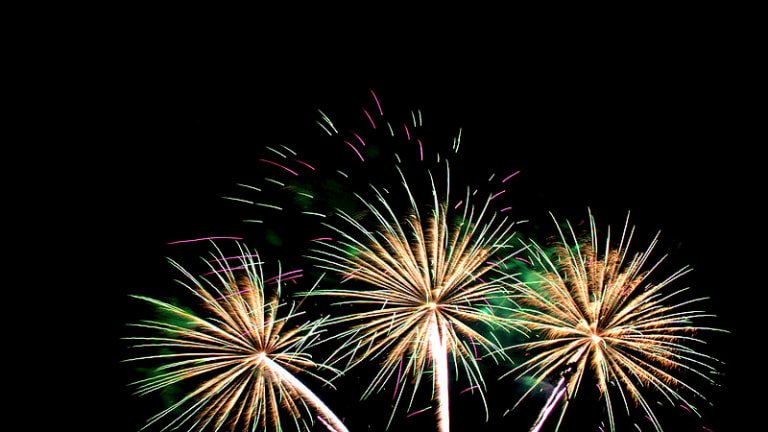 Holiday Bell: 7.1.22
SEC feels EPA's pain; the "D" is for defamation; Apple's top insider-trading cop also its top insider-trader; and more!
A Blow to Regulators [DealBook]
The Supreme Court yesterday limited the Environmental Protection Agency's authority to regulate power plant emissions…. The ruling creates uncertainty for businesses by upending the regulatory state of play. Whether they involve Big Tech, Wall Street or vaccine mandates, many regulations are now going to be questioned in light of whether they could potentially be negated by the Supreme Court…. Former securities regulators were getting ready for this. Last month, a bipartisan group of ex-chairs, commissioners and other S.E.C. officials wrote a letter supporting the agency's authority to mandate new environmental disclosures and standards, in anticipation of a Supreme Court ruling that would potentially make it easier to call this power into question.
Arbitrator Awards $52 Million to Former D.E. Shaw Partner [WSJ]
The arbitration panel determined that Mr. Michalow didn't commit sexual misconduct. It found the firm's executive committee members—Edward Fishman, Julius Gaudio, Max Stone and Eric Wepsic—personally liable for the firm's false statements…. In a statement, Mr. Michalow, 39 years old, said D.E. Shaw's executive committee "pretended they were social activists and models of corporate governance at my expense. Meanwhile, they repeatedly violated the firm's policies and core principles…. Finra set the record straight with this defamation award."
Former top Apple lawyer pleads guilty to insider trading [Reuters via CNBC]
[Gene] Levoff allegedly exploited his roles as corporate secretary, head of corporate law and co-chair of a committee that reviewed drafts of Apple's results to generate $604,000 of illegal gains on more than $14 million of trades from 2011 to 2016.
Prosecutors said Levoff ignored the quarterly "blackout periods" that barred trading before Apple's results were released, as well as the company's broader insider trading policy -- which he was responsible for enforcing.
EU agrees on landmark regulation to clean up crypto 'Wild West' [CNBC]
The landmark law, known as Markets in Crypto-Assets, or MiCA, is designed to make life tougher for numerous players in the crypto market, including exchanges and issuers of so-called stablecoins…. Under the new rules, stablecoins like tether and Circle's USDC will be required to maintain ample reserves to meet redemption requests in the event of mass withdrawals. Stablecoins that become too large also face being limited to 200 million euros in transactions per day.
'Cryptoqueen' Ruja Ignatova has been added to FBI's 10 most wanted list [N.Y. Post]
Ruja Ignatova, who is accused of defrauding investors of more than $4 billion, was added to the federal bureau's Ten Most Wanted Fugitive list…. She's only the 11th woman ever placed on the top 10 list in its 72-year history….
The feds believe Ignatova might've been tipped off that she was under federal and international probe shortly before she was first charged in the US District Court for the Southern District of New York in October 2017. She traveled from Bulgaria to Athens, Greece on Oct. 25, 2017 and has not been seen since.
Bitcoin just had its worst month on record [CNBC]
Bitcoin just finished its worst month on record, losing more than 38% of its value in June, as of Thursday afternoon. Ether, the world's second-biggest cryptocurrency by market capitalization, ended the same period down by about 47%.... "There is still an aspect in crypto that we are waiting to see if another shoe will drop, if another entity will fail, if the credit cascade will continue," said Matt Hougan, chief investment officer at Bitwise Asset Management, in an interview. "I think we have to get through the Fourth of July weekend and get through that quiet period in the market before we build in the second half of the year."
JPMorgan's senior rates traders keep leaving [efinancialcareers]
Kari Hallgrimsson, the co-head of EMEA rates trading is understood to have retired a few months ago. And now, Thomas Pluta, the global head of linear rates trading and co-head of North American rates trading has also gone…. The suspicion is that Puta is off to a hedge fund…. JPMorgan is understood to have replaced the two men internally.
Three Arrows Crypto Fund CEO Wants to Sell Singapore Mansion [Bloomberg]
Chief Executive Officer Zhu Su has been trying to offload at least one of his so-called good-class bungalows in the past couple of weeks, according to people with knowledge of the matter.
The sale plans mark a turnaround from last year, when Zhu tweeted that he was "thinking about buying all the good-class bungalows in Singapore" to turn them into parks and regenerative farming sites…. Zhu, who is in his mid-30s, and his wife, Tao Yaqiong Evelyn, purchased the two-story, six-bedroom home in the upscale Yarwood neighborhood late last year for S$48.8 million ($35 million) under a trust, public records show. In Singapore, a good-class bungalow is the local equivalent of a mansion.