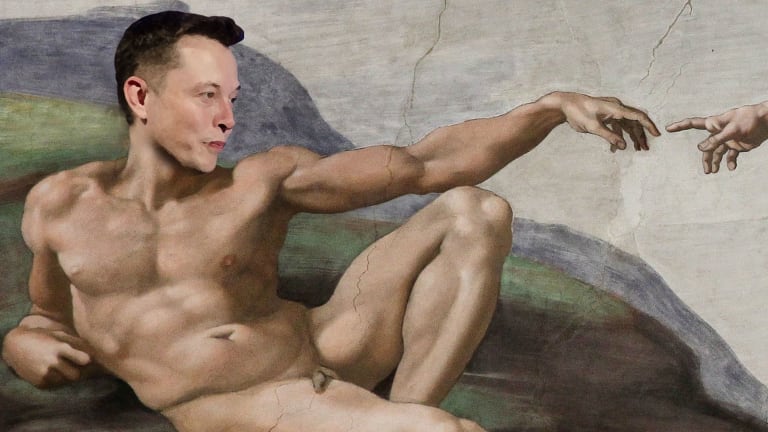 Opening Bell: 7.11.22
Twitter fight!; earnings ennui; another weight on the economy; and more!
Twitter shares sink in premarket trading after Elon Musk terminates $44 billion deal [CNBC]
Musk's attorney notified Twitter's board that he wants to cancel the deal. The billionaire has taken issue with the number of bots and fake accounts on Twitter and says the company isn't being truthful about how much activity on the service is authentic…. Bret Taylor, Twitter's board chair, said the company would pursue legal action in the Delaware Court of Chancery to enforce the agreement.
The Stock Market Faces Next Test as Inflation Looms Over Earnings Season [WSJ]
"It's going to be a pretty bifurcated earnings season," said Keith Lerner, co-chief investment officer and chief market strategist at Truist Advisory Services. "It's going to be a story of who doesn't have that pricing power, and there's going to be more differentiation…."
Earnings among companies in the S&P 500 are projected to have risen 4.3% in the second quarter from a year earlier as of Friday, according to FactSet. That would mark the slowest pace of growth since the fourth quarter of 2020. For the year, profits are projected to rise 10%.
Businesses Urge SEC to Consider Mergers in Climate-Disclosure Rule [WSJ]
Having to disclose climate risks and emissions for acquired companies "adds another layer" to the M&A process, said Debra Gatison Hatter, a partner at law firm Norton Rose Fulbright US LLP.
Conducting due diligence on a target company can easily take between one and three months, depending on the type of deal, Ms. Hatter said. Figuring out whether or not a target collects the required information and potentially remediating that could extend the time frame by several weeks or more, Ms. Hatter said.
Gotterdammerung of the brokers [FT]
After a quarter of a century generating drama and headlines totally disproportionate to its market clout, the Russian broking roster in London finally went the way of the dodo and Leninist Marxism. The last remaining species of the genus, and its progenitor, Renaissance Capital, finally hung up its headsets and shut up shop last month…. Management of investment banks in the City is legendarily execrable but compared to the banditry regularly perpetrated by Russian brokers it seemed far-sighted and exemplary. I should know: I worked for the worst of them where management could not have resembled cowboys more closely had they worn chaps and ten-gallon hats….
Russian assets are untradeable. Russian counterparties are pariahs. GDRs will eventually delist in London. Russia sovereign bonds are now in default. Russian brokers have been forced to withdraw and repatriate. They're going back. Back to the USSR.
The Economy Could Have a Long Case of Long Covid [WSJ]
Two years later there is still much that scientists and health professionals don't know about what has come to be called long Covid, but they do know that it is a real problem—one that could place fresh burdens on the U.S. economy. Treating people with long Covid comes with a cost that will fall to some extent on patients and their families and to some extent on society…. Beyond healthcare costs, people with long Covid might in some cases be unable to work and require additional support or they might choose to retire early.
Financier Adam Levinson Sells Hamptons Home for $42 million [WSJ]
The roughly 10,000-square-foot, seven-bedroom home was built in 2012. It was the first black-cedar home of its kind built on the East End of Long Island and spawned a new trend in Hamptons home construction…. Mr. Levinson recently purchased a roughly 30,000-square-foot mansion in Los Angeles for $58.5 million, said a person familiar with that deal.