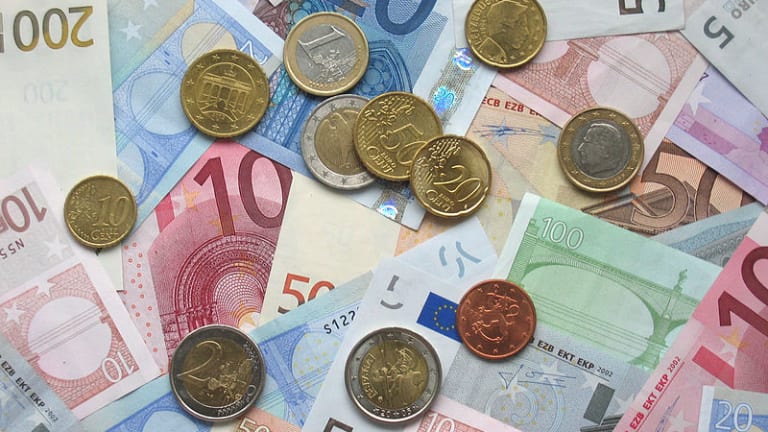 Opening Bell: 7.21.22
Euro in neutral; Amazon gives healthcare another shot; black outlook from Blackstone; Italy being Italy; and more!
European Central Bank surprises markets with larger-than-expected rate hike, its first in 11 years [CNBC]
The ECB, the central bank of the 19 nations that share the euro currency, surprised markets by pushing its benchmark rate up by 50 basis points, bringing its deposit rate to zero…. The Frankfurt, Germany, institution had kept rates at historic lows, in negative territory since 2014, as it dealt with the region's sovereign debt crisis and the coronavirus pandemic.
Jobless claims rise again in another sign that labor market is cooling [CNBC]
Claims totaled 251,000 for the week ended July 16, up 7,000 from the week before and above the 240,000 Dow Jones estimate…. The Philadelphia Fed manufacturing… employment index was 19.4, also a 9-point decline. Though that indicates continued expansion in hiring, it is the lowest reading since May 2021 and also is indicative that hiring is slowing….
The survey also showed inflation pressures still high but cooling. The prices paid and prices received indexes both fell from a month ago but remained elevated, with respective readings of 52.2 and 30.3.
Amazon to buy One Medical for $3.9 billion as it expands healthcare footprint [CNN]
Amazon acquired PillPack, an online pharmacy, in 2018 and later launched its own digital pharmacy in the United States. Separately, Amazon partnered with JP Morgan Chase and Berkshire Hathaway on an effort to provide better health care services and insurance at a lower cost to workers and families at the three companies, and possibly other businesses, too. That effort, called Haven, shut down last year…. The One Medical acquisition would be one of the largest in Amazon's history. Amazon agreed to buy grocery chain Whole Foods in 2017 for $13.7 billion and earlier this year closed an $8.5 billion deal to buy iconic Hollywood movie studio MGM.
With the One Medical deal, Amazon would gain access to physical health clinics and "payer and hospital system relationships," Evercore ISI analyst Elizabeth Anderson said in a note Thursday morning.
Blackstone Deal Exits Ease Pain From Investment Writedowns [Bloomberg]
Writedowns on holdings, including those tied to the technology and industrials sectors, contributed to a net loss of $29.4 million. Blackstone's corporate private equity depreciated by 6.7% in the quarter. Credit bets were also in the red, with liquid credit down 5.5% as leveraged-loan markets sold off…. "No one is unscathed in this environment," [Blackstone President Jon] Gray said in an interview. "The Fed tightening is going to lead to an economic slowdown." It will take time for the Fed to cool inflation, he said. "It's a little bit like a train that's got a lot of momentum and a conductor has got to pull back."
Italian PM Mario Draghi quits after failing to revive his coalition government [CNBC]
"Judging by some long-run fundamentals, Italy is slowly turning into an accident waiting to happen," Holger Schmieding, chief economist at Berenberg, said in a note Thursday…. "For the time being, we have to brace ourselves for disruptive bouts of noise but not a genuine euro crisis 2.0, in our view," he added.
Companies Swallow $2.1 Billion in Taxes as Executive Pay Climbs [WSJ]
Tesla Inc. booked $447 million in taxes on executive pay over three years. Pay for officers generated nearly 20% of all tax costs booked by defense contractor Howmet Aerospace Inc. in the same period. At cosmetics retailer Ulta Beauty Inc., executive pay subject to corporate tax has more than tripled since 2019…. About three dozen companies in the S&P 500 reported paying a combined total of just under $2.1 billion in taxes on nondeductible compensation over the past three years, rising to $850 million last year from $480 million in 2019….