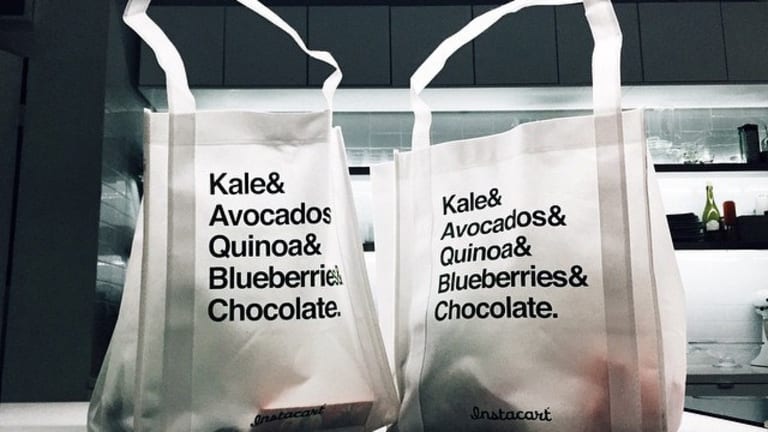 Opening Bell: 7.29.22
Mixed signals; Musk has only a few hours to make something up; of sh*tcoins and security; and more!
U.S. Stocks Open Higher, Putting S&P 500 on Track for Best Month Since 2020 [WSJ]
The broader index was up 0.4% shortly after the opening bell. The Dow Jones Industrial Average rose 8 points, or less than 0.1% and the Nasdaq Composite climbed 0.4%.... Investors have taken comfort in recent days from the suggestion that slowing economic growth might encourage the Fed to raise rates at a slower clip, sending the S&P 500 up 2.8% for the week and 7.6% for the month.
Instacart Aims to Go Public Before Year's End, Defying a Frozen IPO Market [WSJ]
Instacart was profitable for the second quarter of this year under generally accepted accounting principles, according to a person familiar with the matter…. Instacart is now considering a traditional IPO, which would raise cash that could be used for future acquisitions, people familiar with the matter said. It had previously leaned toward going public via a direct listing, which is when a company simply begins trading on an exchange without raising money.
U.S. inflation surges again and stays at 40-year high, key price gauge shows [MarketWatch]
A key gauge of U.S. inflation rose a sharp 1% in June, led by higher fuel prices, in a sign that price pressures in the economy are still intense and unlikely to relent quickly…. Economists had predicted a 0.9% advance….
The rate of inflation over the past year climbed to 6.8% from 6.3% in the prior month — the highest rate since January 1982.
Twitter's lawsuit against Elon Musk heads to Oct. 17 trial [Reuters via Yahoo!]
Musk, the world's richest person and chief executive of Telsa Inc, also must file any counterclaims by 5 pm ET on Friday…. Musk's lawyers have said he might file counterclaims, essentially his own lawsuit against Twitter, in which he could seek financial damages for the disputed deal.
Coinbase is in deep sh*tcoins—and so is the SEC [Fortune]
It's easy to fault Coinbase's executives for this situation, but the ultimate blame lies elsewhere—specifically with the Securities and Exchange Commission. For years, Coinbase and others in the industry have begged the agency to offer clear rules on how the law of securities applies to the crypto realm. And for years, the SEC has refused to do so, instead pursuing a "regulation by enforcement" approach that has forced companies to guess on what the agency will do…. The bottom line is that shitcoins landed Coinbase in trouble with the SEC but, in looking at the fallout from the shitcoin boom, it is the SEC that has the most explaining to do.
Bankrupt Crypto Brokerage Voyager Ordered to Cease False Promises About U.S. Banking Insurance [WSJ]
Voyager sought Chapter 11 bankruptcy protection earlier this month…. Thursday its website said "Your USD is held by our banking partner, Metropolitan Commercial Bank, which is FDIC insured, so the cash you hold with Voyager is protected…." Individual customer accounts are eligible for insurance, but only in the case of a failure of the bank, not Voyager, Metropolitan Commercial said earlier this month. That is typical since the FDIC only backstops participating banks.