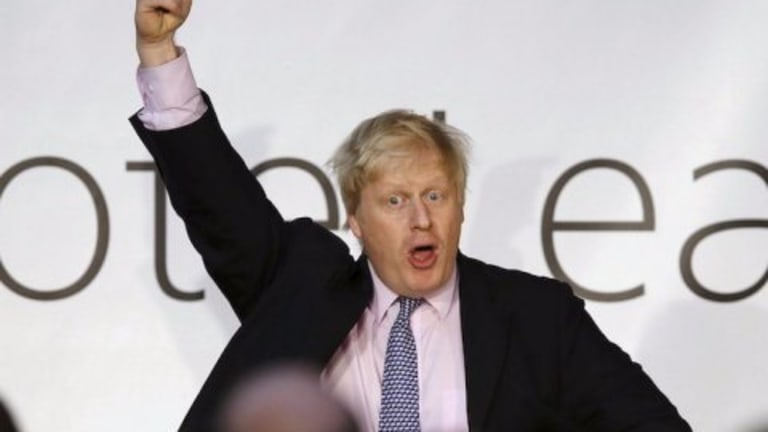 Opening Bell: 7.6.22
The day the clown cried; commodities crash; making for Milan; and more!
UK's Boris Johnson in fight for survival as growing wave of ministers quit government [CNBC]
The fast-moving stream of resignations comes after British Finance Minister Rishi Sunak resigned Tuesday evening, saying the government should be run "properly, competently and seriously…." Sterling fell to a new March 2020 low on Tuesday as the U.K.'s political instability played out. How markets react in the next few days will be closely watched.
Commodities slump as recession fears stamp out fierce rally [FT]
Brent crude dropped below $100 a barrel on Wednesday for the first time since April, leaving it 29 per cent below its recent peak. Other markets have also faced severe falls, with the broad S&P GSCI agricultural prices index down 28 per cent since its all-time high in mid-May and a London Metal Exchange benchmark tracking half a dozen industrial metals losing a third of its value since peaking in March…. That marks a sharp turnround from fierce rallies in commodities markets earlier in 2022, when raw material prices were pushed higher by a post-pandemic bounceback, lack of investment in new energy and mining assets, and supply constraints exacerbated by Russia's invasion of Ukraine.
Bankers Go Behind Closed Doors to Sell Junk Debt in Big Shake-Up [Bloomberg Law]
With borrowing costs soaring, underwriters on recent deals have tapped deep-pocketed fund managers early on in the marketing process -- before opening up new issues to the wider investing public. The tactic has powered borrowers that needed to finance acquisitions this year, including 888 Holdings, Manuchar NV and Miller Homes Ltd.
K2 Launches Certification Against Investment Greenwashing [WSJ]
Few of K2's competitors offer similar accreditation, for which fund managers would pay the firm much like they already do for credit ratings and audits. Schulte Roth & Zabel and Ernst & Young are contributing legal and auditing advice, respectively, to the product…. K2's co-Chief Executive Andrew Rabinowitz has sought to benefit from the regulatory shift since he joined the firm a year ago from hedge-fund manager Marathon Asset Management. If K2's ESG certification takes hold in the investment business, the company would offer it to sports franchises, and then banks, said Mr. Rabinowitz, who runs K2 with co-CEO Jeremy Kroll.
Real estate giant to be fined $10K a day for failing to turn over documents in Trump Org. probe [N.Y. Post]
[Judge Arthur] Engoron found that Cushman & Wakefield didn't meet his deadlines to turn over information to the AG about its appraisals of three Trump properties and about its relationship with the family firm…. The decision comes a week after Engoron ended the contempt ruling against the former president for also failing to comply with AG subpoenas.
France needs more bankers, but bankers want to work in Milan instead [efinancialcareers]
While Barclays hires in Paris, other banks and hedge fund are staffing-up there too. Citi is expanding. Goldman Sachs is hiring 50 more traders for its Paris office and is understood to be moving two trading books to the French capital. Bank of America keeps hiring and is said to be rebalancing its equities business in favour of the French capital. Morgan Stanley plans to have 300 people in Paris by the end of next year, up from 200 a few months ago. Millennium Management and Citadel have been building teams…. More senior bankers and traders in the city appear less enamoured of what Paris has to offer. The problem is France's expatriates ("inpatriates") tax regime….
Banks in France can nominate 30% of expat employees' pay as a so-called "inpatriation bonus" which is tax-deductible. However, the deduction comes with various strings attached, one of which is that expats must remain with the same employer…. The preference for many bankers and traders is to work in Milan, where there are tax breaks of up to 70% that aren't tied to particular employers.