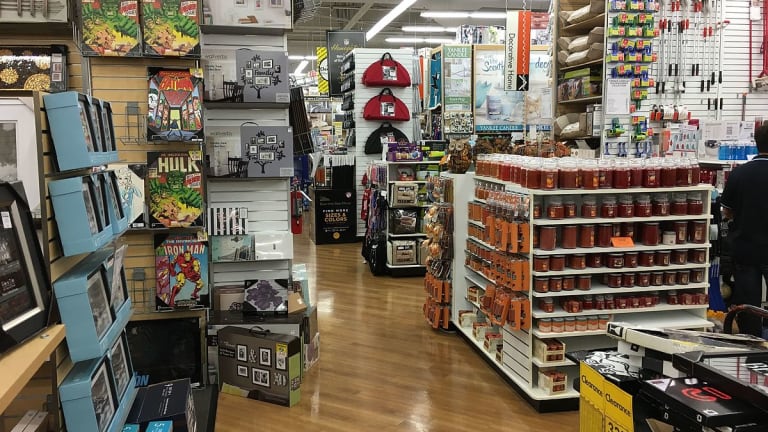 Bed Bath & Beyond Shares Probably Should Be Taking The Second Of Those Things, But Isn't
In Ryan Cohen they trust.
You could argue that Bed Bath & Beyond has had a worse summer than the special purpose acquisition company. (You would be wrong, but the argument would, at least, be colorable.) Let us review: The sheet and shower-cady purveyor, having won the backing of meme-stock kingpin Ryan Cohen in exchange for three board seats and a deal to sell its baby-stuff subsidiary, still couldn't get its shit together, evidenced by the empty shelves and confident predictions that this time—surely, this time—the retail traders and Redditors would finally tire of a chain whose raison d'être had long since ceased. Then its CEO quit after his bid to sell BBB's dwindling customer base on BBB-brand products went nowhere. Then B. Riley, noting all of the above and the fact that BBB stock was rallying anyway, urged anyone listening to sell, sell, sell.
And so, of course, everyone's buying. Well, not everyone: Cohen, not coincidentally also the chairman and champion of BBB's fellow meme stock GameStop, just hasn't quite yet thrown his hands up and dumped. But that's good enough for everyone else, it seems.
Shares in Bed Bath & Beyond surged more than 70% on Tuesday as retail investors on social media flocked to the stock after a filing revealed activist investor Ryan Cohen is holding steady on his bet…. One trader on Reddit claims he took out a $27,000 loan to go all in on Bed Bath & Beyond shares nine days ago on Aug. 8—a bet that could have made him $20,000, had he not pulled his investment two days later when the stock dipped.
Of course, not everyone's happy about buying.
The stock rocketed higher as investors raced to cover their short positions…. Bed Bath & Beyond has 50.7% of its public free float in short position. The rapid rise in the stock price triggered a short squeeze signal, according to analytics firm Ortex…. Trading was halted multiple times for volatility. About 189 million shares changed hands by midday, more than six times the firm's 30-day moving average volume.
The short squeeze also spilled over into other meme stocks including meal kit company Blue Apron, barbecue grill maker Weber, and sports streaming site FuboTV, which all jumped between 15% and 53%. The other company in Cohen's RC Ventures, GameStop, also spiked 5%.
And still others persist in the fundamental conviction that something other than the passion of the hoi polloi matters.
Neil Saunders, managing director of GlobalData, said after Bed Bath & Beyond's most recent earnings report on June 29 that Sue Gove, the interim CEO, was inheriting a "hot mess."

"The problem is the company is now in a terrible place. It needs to refine its turnaround strategy from a very weak financial position and at a time when the market for home furnishings is in the doldrums," Saunders writes.
Notably, that earnings report showed a 24% drop in same-store sales, a 25% decline in revenue, a seven-fold increase in net losses and an eye-watering $3.28 billion in debt. So of course shares are up 440% this month.
Bed Bath & Beyond shares jump as much as 78.8% after legendary meme stock investor's latest bet [Fortune]
Why Bed Bath & Beyond's stock is up 60% today [Reuters via CNN]
Sell Bed Bath & Beyond as it's trading at 'unrealistic valuations,' B. Riley says in downgrade [CNBC Pro]