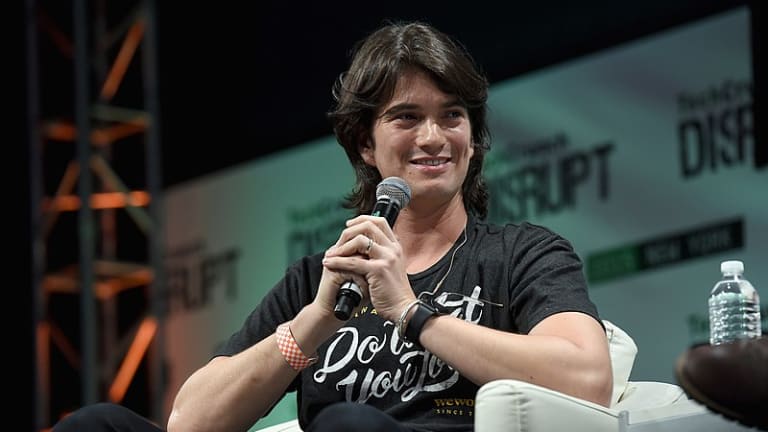 Opening Bell: 8.15.22
Who wouldn't trust this face?; another Platinum Partners conviction (for now); let's go out; and more!
Adam Neumann Gets a New Backer [DealBook]
Neumann's new company Flow wants to transform the residential rental real estate market…. Andreessen Horowitz is investing about $350 million in Flow, according to three people briefed on the deal. The investment, the largest individual check Andreessen Horowitz has ever written in a round of funding to a company, values Flow at more than $1 billion before it even officially opens its doors.
Wall Street revives Russian bond trading after U.S. go-ahead [Reuters via CNBC]
Following subsequent guidelines from the Treasury in July that allowed U.S. holders to wind down their positions, the largest Wall Street firms have cautiously returned to the market for Russian government and corporate bonds…. Separately, European regulators have also eased rules to allow investors to deal with Russian assets by allowing them to put them into so-called side pockets on a case-by-case basis…. In some cases, for example, banks are offering clients to help divest their holdings as well as other types of trades that would reduce exposure to Russian assets, while others are limiting trades to asset disposals only.
Former Deutsche Bank co-CEO Anshu Jain dies at 59 [CNBC]
"He believed in hard work, meritocracy, operating outside of expectations or conventional boundaries, placing family first, standing by one's roots (having turned away many attempts to Westernize him in an industry that was often homogenous), in speaking 'at the margin' rather than delivering plain facts, in wit and wordplay, in being nonmaterialistic, and in the importance of having broad-bandwidth and being a 'scholar-athlete,'" his family said in a statement.
Ex-Platinum Partners Fund Manager Guilty in Bond Fraud [Bloomberg]
After Friday's verdict, [U.S. District Judge Brian] Cogan declined to schedule a sentencing date for Small. He asked both sides to submit written arguments on whether he should overturn the verdict and acquit Small…. "We are appreciative that Dan Small has been acquitted in part, and we look forward to addressing the remaining serious defects in the case and achieving full justice for Dan," [Small's lawyer Seth Levine] said.
SoftBank Vision Fund Drew Big Persian Gulf Investors. Their Bets Are Floundering. [WSJ]
With the latest results, the two Gulf states' $60 billion commitment is worth about $71 billion today, a Wall Street Journal analysis of SoftBank disclosures shows, a return of less than 20% since 2017…. The results show the perils the petrostates faced by entrusting so much money to a single company, as part of their broader efforts to build up massive stores of wealth outside of their borders.
Restaurant Meals Become a Relative Bargain as Grocery Prices Soar [WSJ]
Consumer prices at grocery stores and restaurants increased 13.1% and 7.6%, respectively, year-over-year in July, according to the Labor Department—the biggest inflationary gap between grocery stores and restaurants since the 1970s…. Restaurant prices have also increased this year, but grocery prices are more affected by cost increases for raw ingredients than restaurants, where labor is the bigger factor….