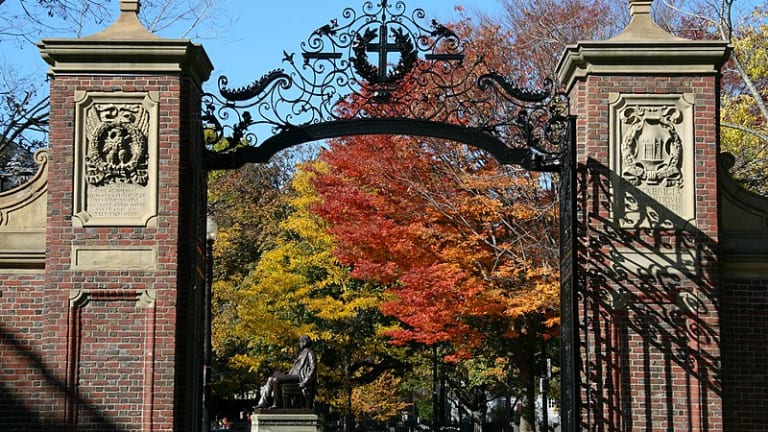 Opening Bell: 8.16.22
Wharton, me worry?; Saudi stock stack; free M.B.A.; and more!
Wharton's Jeremy Siegel says the market bottom is in and a 'soft landing' is still possible [CNBC]
Wharton business school professor Jeremy Siegel said Tuesday that the U.S. economy can still avoid a recession and another big downturn in stocks…. Siegel said on CNBC's "Squawk Box" that his is optimistic about the stock market and the U.S. economy.
Flush With Oil Profits, Saudi Arabia Pours $7.5 Billion Into U.S. Stocks From Amazon to Microsoft [WSJ]
The Public Investment Fund took on minority stakes across 17 companies, including Google parent Alphabet Inc., BlackRock Inc. and Microsoft Corp., in the three months ended June 30, according to U.S. securities filings. Each investment was worth $400 million to $500 million, the filings show.
Despite the purchases, the overall holdings of U.S.-listed securities in the $600 billion fund fell $3 billion in the quarter to $40.8 billion after other companies in its portfolio were routed by this year's fall in share prices.
The 1 Percent Buyback Tax Doesn't Scare Investors [NYT]
"We don't think it will make a large difference," said Ben Snider, an equity strategist at Goldman Sachs. Though he acknowledges that the new legislation might have an effect "at the margin," the bank's analysts have not changed their forecast for the number of shares companies will repurchase this year or next.
Fed finalizes guidelines for granting firms access to payment services [Reuters]
The new guidelines from the Fed direct regional Fed banks, which process master account applications, to conduct a streamlined review of traditional banks that provide deposit insurance and are already monitored by regulators. Firms that engage in "novel activities" that fall outside the traditional banking system and oversight, including many fintechs, would face more rigorous review of any applications.
Harvard Business School Making Tuition Free for More M.B.A.s Based on Financial Need [WSJ]
Harvard Business School is rolling out a new need-based scholarship program that will cover the cost of full tuition and fees for roughly 10% of its M.B.A. candidates…. Students will still be responsible for roughly $35,000 a year in living costs in the Boston area…. Merit-based aid, which many other highly ranked M.B.A. programs grant based on students' test scores, grades and backgrounds, is more common than financial-need-based funding.
London Heathrow extends passenger caps through October [CNN]
According to Heathrow, it's possible the cap could be lifted before October 29 if there is a "sustained picture of better resilience and a material increase in resourcing levels."