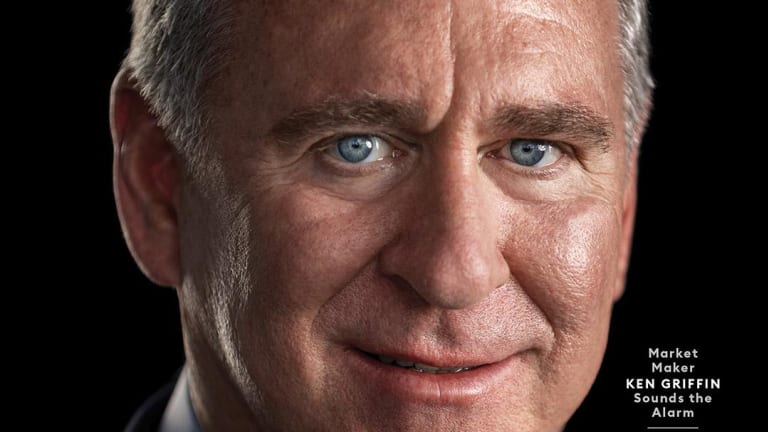 Opening Bell: 8.18.22
Bank bounce; bluffing bankers; Citadel's diamond hands; Bridgewater backs out of European short bet; and more!
Bank Stocks Make a Comeback [WSJ]
Since the end of June, five of the six largest U.S. banks have outperformed the S&P 500's 13% gain…. JPMorgan Chase & Co. shares are up about 9% so far in the third quarter…. The rally could reverse if the Fed proves unsuccessful at lowering inflation, said Steven Chubak, analyst at Wolfe Research. "Most people don't believe we're out of the woods quite yet," he said. "We are in this sort of purgatory state."
In High-Stakes Inflation Game, Wall Street Bets the Fed Is Bluffing [WSJ]
For many investors, the rebound reflects a belief that inflation has peaked, and expectation that the Fed will shift from raising rates to lowering them sometime next year.
A parade of Fed officials has tried to push back. "There's a disconnect between me and the markets," Minneapolis Fed President Neel Kashkari said last week…. [The markets are] "sort of undoing a lot of the hard work the Fed has been doing this year to slow the economy," [UBS Global Wealth Management head of Americas asset allocation Jason] Draho said.
Rising Interest Rates Put the Squeeze on Fintech Lenders [WSJ]
As borrowing costs for the companies rise, bad loans are going up too. With red-hot inflation pushing up prices for food and rent, more customers are starting to fall behind on payments…. Investors have been selling out of asset-backed bonds issued by the finance companies, and some banks and credit unions have stopped buying the loans they make. That has pushed funding costs even higher.
Citadel Set to Make Bank on Meme Stock Resurgence [II]
In recent weeks, shares in companies like GameStop, AMC Entertainment, and Bed Bath & Beyond have jumped on retail buying. At the end of June, some of the biggest owners of those stocks were hedge funds Citadel Advisors, Coatue Management, Mason Capital and Millennium Management…. Retail investors have blamed Citadel Securities, which bought retail order flow from RobinHood, for the trading halts of the meme stocks last January.
Bridgewater Cuts Back European Short Wagers to Below $1 Billion [Bloomberg]
The world's biggest hedge fund has cut its disclosed short positions to $845 million from as much as $10.5 billion in June, according to data compiled by Bloomberg from regulatory filings. The firm is still shorting three companies in Europe, down from 28 at one stage…. Bridgewater's flagship Pure Alpha II fund was up 21.5% through July….
People aren't cutting back on tips even as inflation surges [CNBC]
Diners tipped an average of 19.6% at full-service restaurants and 16.9% at quick-service eateries during the second quarter, which was roughly in line with a year ago, according to sales data from software provider Toast…. The average tip amount rose by nearly 10% compared with the year-ago period − slightly more than how much restaurant menu prices have climbed over the last year….