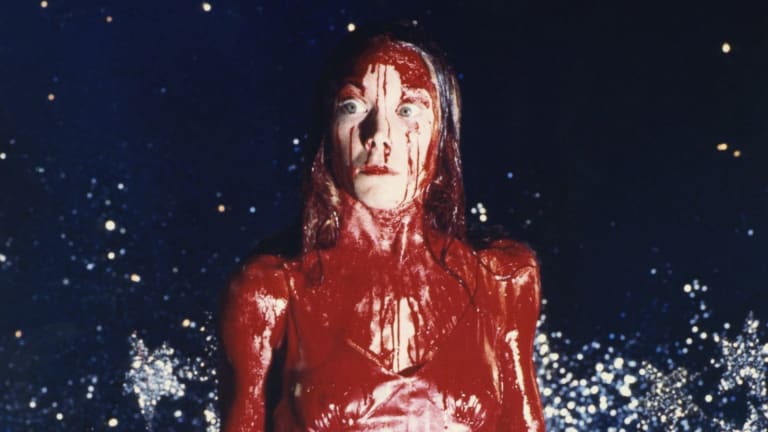 Opening Bell: 8.2.22
TD's buying; Biden's tax cutting; JPMorgan's top strategist's Dimon disagreeing; Stephen King testifying; and more!
Canada's TD Bank eyes further U.S. expansion with $1.3 billion Cowen purchase [Reuters via CNBC]
In February, TD said it would buy Memphis-based First Horizon for $13.4 billion in its biggest ever acquisition…. On Monday, TD said it was selling 28.4 million shares of Schwab, reducing its ownership to about 12% from 13.4%.
KKR Posts a Quarterly Loss Amid Market Turmoil [WSJ]
The New York firm posted a net loss of $827.9 million, or $1.22 a share, compared with net earnings of $1.28 billion, or $2.05 a share, in the same quarter a year earlier. Revenue dropped to $330.1 million from $3.14 billion over the same period…. Fee-related earnings also declined, falling about 2% to $461.2 million, or 52 cents per adjusted share, from $470.1 million, or 53 cents per adjusted share, a year earlier, the firm said….
KKR's private-equity holdings, which can reflect the ups-and-downs in public equities, lost 7% during the quarter, while the firm's leveraged credit holdings lost 6% during the period.
Analysis Deems Biden's Climate and Tax Bill Fiscally Responsible [NYT]
An analysis by the Joint Committee on Taxation, a congressional nonpartisan scorekeeper for tax legislation, suggests that the bill would raise about $70 billion over 10 years. But the increase would be front-loaded: By 2027, the bill would actually amount to a net tax cut each year, as new credits and other incentives for low-emission energy sources outweighed a new minimum tax on some large corporations…. And because the bill also includes measures to empower the Internal Revenue Service to crack down on corporations and high-earning individuals who evade taxes, it is projected to reduce the federal budget deficit over a decade by about $300 billion.
JPMorgan's Kolanovic Stands Apart in Saying Stocks Will Rebound [Bloomberg]
"Although the activity outlook remains challenging, we believe that the risk-reward for equities is looking more attractive as we move through the second half," Kolanovic wrote in a note dated Aug. 1. "The phase of bad data being interpreted as good is gaining traction, while the call of peak Federal Reserve hawkishness, peak yields and peak inflation is playing out…."
Goldman's Cecilia Mariotti wrote in a note on Monday that it was still too soon for markets to dismiss the risk of a recession on bets of a pivot in the Fed's hawkish stance on policy. And even after this year's selloff in equities, recession risks aren't fully priced in European equities, according to Goldman.
Ark Invest chief Cathie Wood thinks the US is in a recession but says her fund's growth strategy has already bottomed [BI]
"That's an early signal that we might be turning the corner here," Wood said. That would be welcome news for investors in Ark Invest, given that their flagship fund is down about 70% from its February 2021 high.
But Wood may not be out of the woods yet, as some of her top holdings like Roku, Teladoc, and Coinbase saw significant declines last week due to earnings and an SEC investigation.
Stephen King to testify for government in books merger trial [AP]
The author of "Carrie," "The Shining" and many other favorites, King has willingly — even eagerly — placed himself in opposition to Simon & Schuster, his longtime publisher…. King himself would likely benefit from the Penguin Random House-Simon & Schuster deal, but he has a history of favoring other priorities beyond his material well-being. He has long been a critic of tax cuts for the rich….