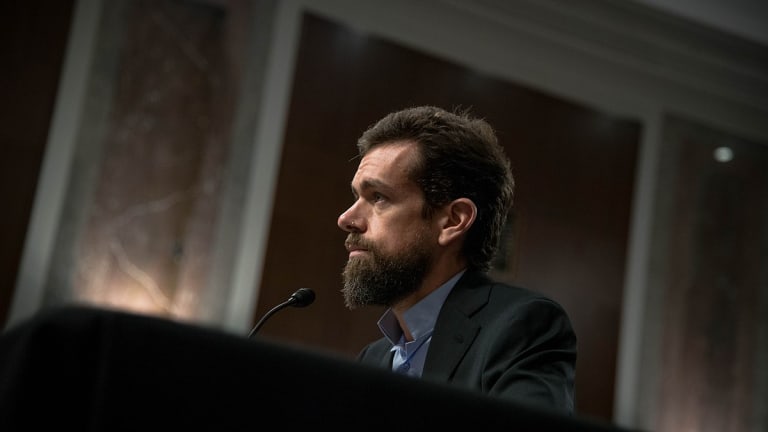 Opening Bell: 8.23.22
How much is Musk paying Mudge?; IP-woes mount; 91-year-old taking his time; and more!
Twitter whistleblower alleges execs misled board and public on spam, security [CNBC]
[Former head of security Peiter "Mudge"] Zatko alleges that he "witnessed senior executive engaging in deceitful and/or misleading communications affecting Board members, users and shareholders" on multiple occasions in 2021, during which CEO Parag Agrawal asked Zatko to provide false and misleading documents…. Zatko charged that the company failed to accurately represent four key issues to the board: out-of-date software that lacked basic security measures, "Gross problems" in who could access or control systems and data, problematic internal processes and a "volume and frequency of security incidents impacting a large number of users' data that is frankly stunning."
Elon Musk subpoenas former Twitter CEO Jack Dorsey as legal battle heats up [CNN]
Musk's legal team is asking for all documents and communications regarding the merger agreement as well as those "reflecting, referring to, or relating to the impact or effect of false or spam accounts on Twitter's business and operations…." Dorsey and Musk have a long billionaire bromance of sorts, and Dorsey initially signaled that he was supportive of Musk taking over the company he cofounded.
Global Economies Flash Warning of Sharp Slowdown [WSJ]
The composite purchasing managers index for the U.S. economy—which measures activity in both the manufacturing and services sectors—was 45.0 in August, down from 47.7 in July. That marked the second consecutive month with a decline and was the lowest reading since May 2020, early in the pandemic…. Europe business activity also declined for a second month in a row amid a renewed rise in energy prices over uncertainty about Russia's willingness to maintain its already reduced supply of natural gas ahead of the heating season…. The PMI for Germany pointed to the sharpest decline in business activity since June 2020, while the measure for France pointed to the first decline in activity since the first wave of the pandemic.
IPO Market Faces Worst Year in Two Decades. 'Really Hard Pill to Swallow.' [WSJ]
So far this year, traditional IPOs have raised only $5.1 billion all told, Dealogic data show. Typically at this point in the year, traditional IPOs have raised around $33 billion, according to Dealogic data that goes back to 1995. Last year at this point, these offerings raised more than $100 billion…. Bankers and lawyers who work on IPOs said companies that decide to brave a fall or early winter stock-market debut this year may need to halve their valuations after two years of roaring markets where private investors plowed cash into money-losing companies at sky-high valuations.
Hedge Fund Pelham Capital Pares Record Losses, Still Down 33% [Bloomberg]
The firm's flagship Pelham Long/Short Master Fund, which runs a majority of its assets, gained 11.6% last month…. The losses have led to a sharp decline in the assets runs by the firm, which was until recently one of the largest in Europe specializing in betting on and against stocks. The firm currently manages about $2 billion, down from $5 billion in 2020….
Warren Buffett Not Expected to Bid for Control of Occidental Following Approval for Bigger Stake [WSJ]
Mr. Buffett hasn't informed Occidental of any plans to acquire a controlling stake in the company, according to people close to the matter. Given Mr. Buffett's well-known aversion to hostile deal making, it would be out of character for him to make a bid without sounding out the company's executives and directors first…. People familiar with deliberations at Occidental said the company's leadership believes Mr. Buffett might consider making an offer if oil prices fall, bringing down Occidental's stock price. If Mr. Buffett made an offer the company viewed as fair, a majority of the Occidental's board would likely approve presenting it to shareholders, one of the people said.