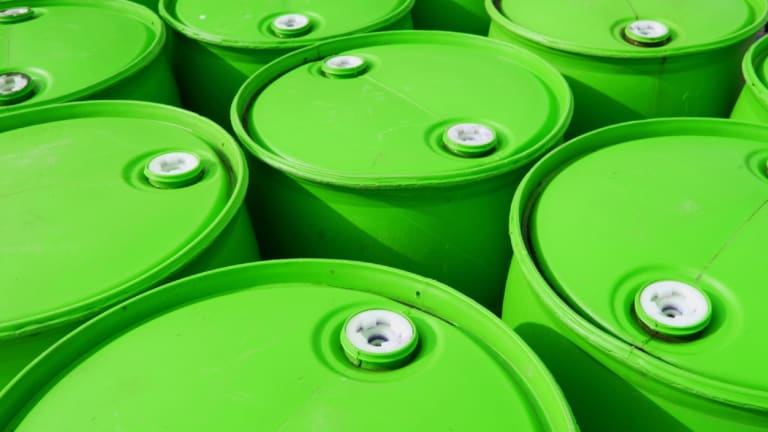 Opening Bell: 8.29.22
Step up to the crude and meme-stock slot machines; Tether 0.3% away from insolvency, but a lot further away from an audit; "life's too short;" and more!
Goldman Says Buy Commodities, 'Worry About Recession Later' [Bloomberg]
"Our economists view the risk of a recession outside Europe in the next 12 months as relatively low," analysts including Sabine Schels, Jeffrey Currie and Damien Courvalin wrote in a note. "With oil the commodity of last resort in an era of severe energy shortages, we believe the pullback in the entire oil complex provides an attractive entry point for long-only investments."
Jeremy Siegel Says It's OK to 'Gamble' on Speculative Stocks [Bloomberg]
"I always recommend to young people, if you want to play with 10% or 15% of your portfolio in those games, fine. But, put the other 85% into some sort of an indexed long-term fund that will have meaning for you when you finally become an adult."
Shrinking Fed balance sheet an uphill task, central bankers hear at Jackson Hole [Fortune]
"Shrinkage of the central bank balance sheet is not likely to be an entirely benign process," New York University professor Viral Acharya and his co-authors wrote. "Our work suggests careful reconsideration of the merits of quantitative easing."
Tether Says Audit Is Still Months Away as Crypto Market Falters [WSJ]
"Things are going slower than…we would like," [Chief Technology Officer Paolo] Ardoino said…. The exact makeup of Tether's reserves is particularly important to investors because the token operates with a thin cushion of equity, reflecting its stated assets minus liabilities. On Aug. 25, its $67.7 billion of reported assets outweighed its $67.5 billion of liabilities by just $191 million, according to its website. That means a 0.3% fall in assets could render Tether technically insolvent—a development that skeptics warn could reduce investor confidence and spur an increase in redemptions.
Singapore's Central Bank Slams Crypto Trading, Talks Up Digital-Asset Opportunities [WSJ]
"Cryptocurrencies have taken (on) a life of their own outside of the distributed ledger, and this is the source of the crypto world's problems," he said. He described their only useful function as rewarding those helping to validate and maintain a record of transactions on a blockchain…. [Monetary Authority of Singapore Managing Director Ravi] Menon acknowledged that the regulator's messaging—wanting Singapore to become an innovative financial-technology hub while defending the city's slow and stringent licensing process for crypto firms—has caused confusion.
Revenge of the Founders: A Generational Struggle on Wall Street [NYT]
[Former CEO Kewsong] Lee at times grumbled to colleagues about what he saw as [founder David] Rubenstein's attempt to serve as the face and voice of Carlyle…. The fateful video call took place less than two months later, on Aug. 5. One of Carlyle's founders, Mr. Conway, was joined by Mr. Welters, the independent director who sat on the Kennedy Center board with Mr. Rubenstein. The two men informed Mr. Lee that the three founders planned to become more involved with the company and its strategy.
Mr. Lee said that was unacceptable and would not help the company. He said he'd prefer to leave.