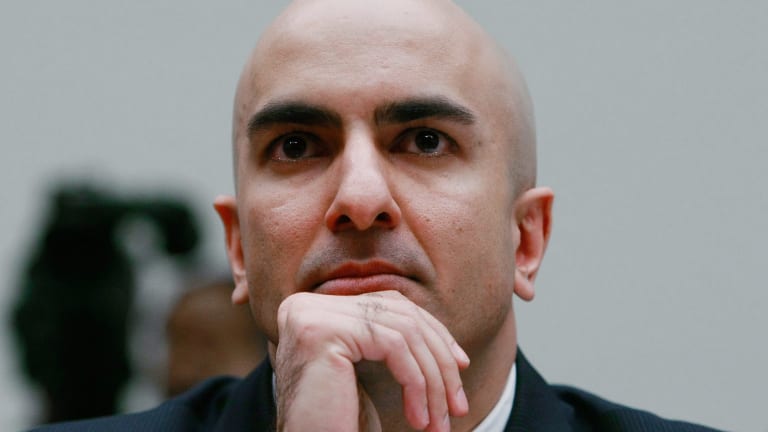 Opening Bell: 8.30.22
Alibaba among the first to open sesame; Packable packs it in; Neel Kashkari happy the markets are sad; and more!
U.S. regulators to vet Alibaba, other Chinese firms' audits -sources [Reuters]
The move follows Friday's landmark audit deal between Beijing and Washington allowing U.S. regulators to vet accounting firms in mainland China and Hong Kong, potentially ending a long-running dispute that threatened to boot more than 200 Chinese companies from U.S. stock exchanges…. The regulator, which oversees audits of U.S.-listed companies, would select companies based on risk factors, such as size and sector, and that no companies could expect special treatment, according to the PCAOB.
Carlyle-Backed Amazon Seller to Liquidate After SPAC Collapse [Bloomberg Law]
Packable, which sells health and beauty products online through the likes of Amazon, Walmart and Target, has dismissed most of its employees and has begun winding down through bankruptcy, court papers show. The company listed assets and liabilities of as much as $500 million each in its Chapter 11 petition.
Nasdaq Board-Diversity Rule Takes Center Stage in Court Battle [WSJ]
The groups suing the SEC say the rule effectively shames companies into appointing members of minority groups to their boards, while discriminating against other candidates. The SEC and Nasdaq have countered that the exchange's rule is just a disclosure requirement, aimed at satisfying demand from investors who wish to put money in companies run by diverse boards…. The SEC and Nasdaq also said the U.S. government didn't force the exchange to implement the rule, and that Nasdaq developed the rule on its own initiative. As a consequence, they argued, the courts can't consider a challenge based on whether Nasdaq's rule violates the U.S. Constitution, since the provisions of the constitution generally apply to state actors rather than private companies.
Neel Kashkari 'Happy' to See the Stock Market's Reaction After Jackson Hole [Bloomberg]
"I was actually happy to see how Chair Powell's Jackson Hole speech was received," Kashkari said in an interview with Bloomberg's Odd Lots podcast on Monday, reflecting on the steep drop after Powell spoke. "People now understand the seriousness of our commitment to getting inflation back down to 2%...."
"I certainly was not excited to see the stock market rallying after our last Federal Open Market Committee meeting," he said. "Because I know how committed we all are to getting inflation down. And I somehow think the markets were misunderstanding that."
New York Yankees and LA fund join investors in AC Milan [FT]
RedBird is set to announce the entry of its new partners as early as Wednesday when it is expected to officially take control of the club from its current owner, US hedge fund Elliott Management, those people said…. The Yankees will work closely with AC Milan as Cardinale tries to increase the Italian club's revenues and on-field successes, people familiar with the matter said. Part of the collaboration could include AC Milan programming on the YES Network
Even the Crying CEO Thinks You're Sharing Too Much on LinkedIn [WSJ]
LinkedIn has evolved over the pandemic from a networking platform to an arena with emotional exchanges about parenting choices, hustle culture, the meaning of life and the third rail of social media—politics…. Dorothea Bauer, a consultant and lecturer on ethics in tech and finance, describes some of the LinkedIn posts she sees as akin to watching a car wreck. "They're smashing their personal tragedy on me," she says.