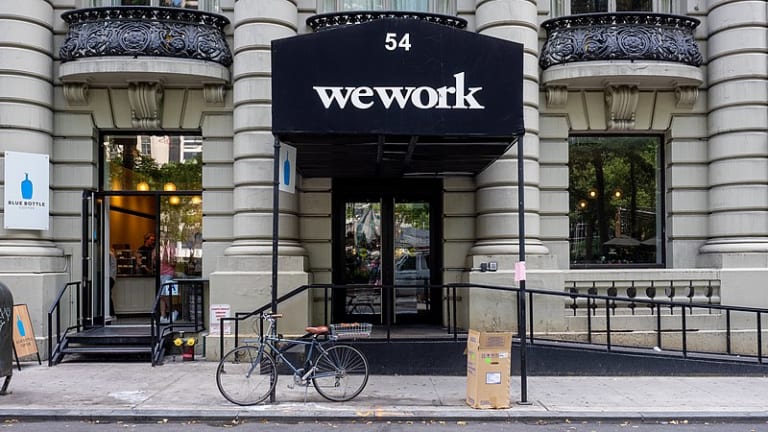 Opening Bell: 8.4.22
It's not really Chase's fault; big BoE bump; WeWorking; Son's Sino skepticism; and more!
Tiger Global blames inflation after 50% drop in flagship hedge fund [FT]
A long-only fund the firm manages ended the second quarter down 63.6 per cent after fees, according to a letter sent to investors seen by the Financial Times, while the firm's flagship fund ended the first half of the year down 50 per cent after fees…. Tiger Global said it had in the past brushed off fears of inflation because it believed the era of technological change was "deflationary", a manoeuvre that had worked through the post-crisis bull market in stocks.
Bank of England launches biggest interest rate hike in 27 years, predicts lengthy recession [CNBC]
The sixth consecutive increase takes borrowing costs to 1.75% and marks the first half-point hike since the bank was made independent from the British government in 1997…. "That largely reflects a near doubling in wholesale gas prices since May, owing to Russia's restriction of gas supplies to Europe and the risk of further curbs," the MPC said in its accompanying statement.
Why Are Businesses Still Hiring as Recession Risks Mount? [WSJ]
Payrolls have grown faster during the first half of this year than during any other post-World War II period when the economy began contracting. Regardless of whether a recession is eventually declared, the latest economic figures show that output is weakening much faster than the job market…. Employers in many cases haven't been able to find nearly enough employees following job cuts during the short, deep recession of early 2020. Others that have returned to prepandemic employment levels are hesitant to lay off workers, given the difficulty they have experienced rehiring after pandemic shutdowns. The unusual labor-market dynamic puts the U.S. economy in a stronger position to weather a downturn than in the past, according to some economists.
WeWork posts a smaller loss as its office occupancy grows. [NYT]
"Simply put, it's growing revenue and continuing to cut expenses," said Alexander Goldfarb, a managing director and senior research analyst at the investment bank Piper Sandler.
The company said its occupancy rate rose to 72 percent during the quarter, and memberships grew 33 percent from a year earlier to 658,000.
Thoma Bravo deepens cybersecurity bet with $2.4 bln deal for Ping Identity [Reuters]
Thoma Bravo has been on a shopping spree for cybersecurity firms in recent years, with its acquisitions including Sophos, Proofpoint and Sailpoint Technologies…. Analysts said the latest purchase - which has an equity value of $2.4 billion, according to a Reuters calculation - could work well with Thoma Bravo's other acquisitions because of similar areas of focus.
SoftBank raises $22bn in moves to sell down Alibaba stake [FT]
The group, led by billionaire founder Masayoshi Son, has this year carried out the sale of about one-third of its Alibaba stake through prepaid forward contracts — a type of derivative to which SoftBank has increasingly turned to raise cash immediately while retaining the possibility of holding on to the shares.
SoftBank has now sold more than half its Alibaba holdings through these forward sales…. "At one point Alibaba made Jack Ma the richest man in China and Masa the richest in Japan — it's enabled all of his subsequent investing adventures," said Duncan Clark, chair of Beijing-based tech consultancy BDA China. "If [Son's] selling it down now, it shows his mindset toward China and the pressure he's under."