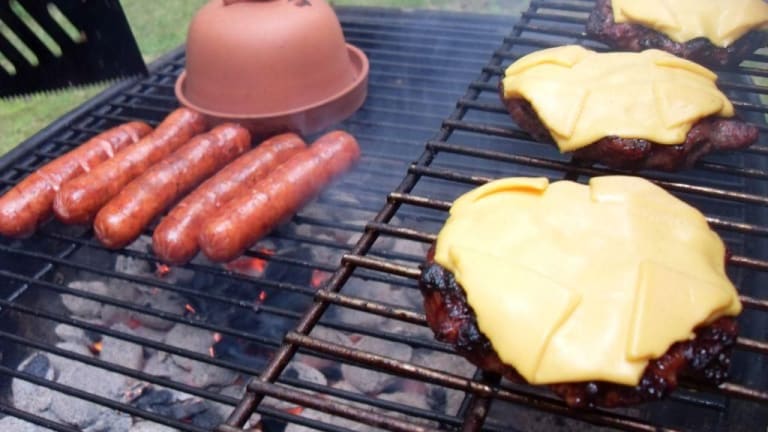 Holiday Bell: 9.2.22
Hedge fund manager got rand-y; Peltz putsch; "lonely home silos"; accounting for NFTs (or not); and more!
UK hedge fund founder charged in New York with market manipulation, fraud [Reuters]
Prosecutors said [Glen Point Capital's Neil] Phillips on Dec. 26, 2017, directed $725 million of dollar-rand trades to drive the exchange rate below 12.50, entitling him to the $20 million under a contract that might otherwise have expired worthless one week later.
Phillips was arrested in Spain this week at the United States' request, and would be extradited to face the charges.
Payrolls rose 315,000 in August as companies keep hiring [CNBC]
The unemployment rate rose to 3.7%, two-tenths of a percentage point higher than expectations, largely due to a rising labor force participation rate…. Professional and business services led payroll gains with 68,000…. financial activities gained 17,000….
"There's something for everybody in this report," said Michael Arone, chief investment strategist at State Street Global Advisors. "This report supports the Fed's ability to engineer a soft landing. Markets like it."
Activist Nelson Peltz forced to shut London investment company [FT]
A committee of investors, including Invesco and Janus Henderson and hedge funds Pelham Capital and Global Value Fund, pressed Trian Investors to return cash to shareholders, despite [founder Nelson] Peltz's wish to keep it trading and make new investments.
Trian Investors, which holds £440mn in assets, has gained 71 per cent on a net asset value total return basis over the past three years.
Illumina Wins Case Against FTC on Grail Acquisition [WSJ]
San Diego-based Illumina, which makes genetic-sequencing products, agreed in 2020 to acquire Grail, which is developing blood tests for early cancer detection. Illumina founded Grail and had spun it off in 2017, retaining a minority ownership stake…. Illumina closed its acquisition of Grail in 2021, despite the pending legal challenges.
Jefferies CEO pushes return to office, end to 'lonely home silos' [N.Y. Post]
"As long as Covid continues to be manageable, we need everyone back in our offices on a consistent basis so we can truly maximize our fourth and final quarter and the future that is ahead," [Richard] Handler said in a memo to staffers. "We need our seniors in, so we can have motivated and impactful juniors."
"We are not going to look at individual names on the turnstiles and we have absolutely no issue when people need to utilize the hybrid solution," Handler added. "Let's all just appreciate that together, rather than in lonely home silos, we can do our best to close out the year the right way."
Flash Boys Face Fund Managers in Treasury-Market Feud Over Data [Bloomberg Law]
On one side, you have high-speed traders, hedge funds and electronic market makers. On the other, some of the biggest US banks and asset managers. At issue: whether the publication of real-time transaction figures will help or harm a market already suffering from faltering liquidity.
FASB Excludes NFTs, Some Stablecoins From Crypto Accounting Project [WSJ]
The subset of digital assets under the project would include those that are intangible, that is, non-financial assets that lack physical substance, and that don't carry contractual rights to cash flows or ownership of goods or services. The assets also must be fungible, meaning they are interchangeable and not unique…. The criteria indicate that NFTs—digital proofs of purchase for items such as art, baseball cards or digital music that can also provide access to live streamed concerts and other services—and certain stablecoins—cryptocurrencies pegged to assets such as the U.S. dollar—won't make the cut.
Hong Kong Floats Quarantine-Free Plan for Summit, but Bankers Don't Want Special Treatment [WSJ]
The city's November financial summit—which is meant to signal a reopening of the Asian financial center and showcase the opportunities Hong Kong still offers—has raised hopes that the government will lift restrictions on all travelers…. As the event date approaches, some heads of large financial institutions have indicated that they are keen to attend the conference, but they won't travel to Hong Kong if the current quarantine rules remain in place… The top executives also don't want exemptions from those rules, because of the negative optics of being given special treatment while most employees from their companies and the rest of the city are still subject to those restrictions, the people said.