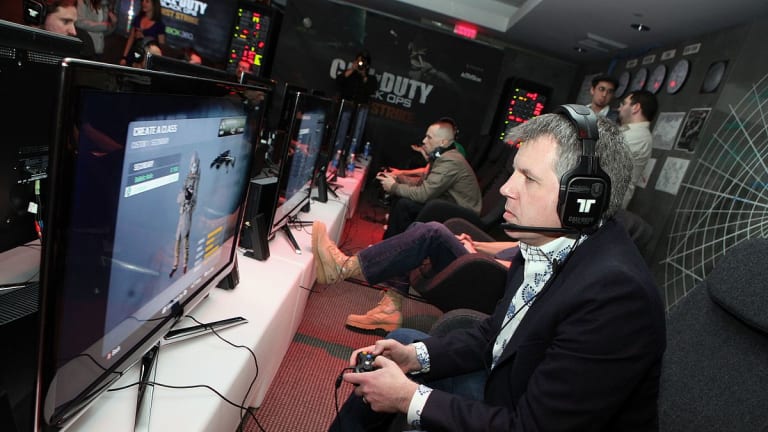 Opening Bell: 9.1.22
Fed fails to turn; the office as off-site; Brits may block Microsoft blockbuster; and more!
Hopes for Fed Pivot Have Faded, Sapping Stocks' Momentum [WSJ]
U.S. stocks have fallen every day since Mr. Powell stressed that the central bank must keep raising interest rates and then hold them at high levels to fight inflation, even if it hurts economic growth. It marks a shift from earlier in the summer, when investors bet that inflation had peaked and that the central bank would be able to pull off a soft landing, a scenario in which it slows down the economy without causing a prolonged or deep recession…. Even without a recession, investors see the potential for pain ahead: Further interest-rate increases threaten to put more pressure on expensive parts of the stock market, which were among the biggest gainers in the summer rally. Meme stocks, shares tied to cryptocurrencies and technology stocks have slumped in the past week.
US Jobless Claims Decline for a Third Week to a Two-Month Low [Bloomberg]
Initial unemployment claims decreased by 5,000 to 232,000 in the week ended Aug. 27, Labor Department data showed Thursday. The median estimate in a Bloomberg survey of economists called for 248,000 new applications…. A separate report on Tuesday showed that job openings surged in July, near the highest level on record.
Yes, Zoom Has an Office. No, It's Not a Place to Work. [WSJ]
"What is the purpose of an office?" said Matthew Saxon, Zoom's chief people officer. "It'll be different for different companies, but one of the things I think this huge experiment that we've all been a part of has proven is that it's not necessarily to get work done…." What Zoom believes is that offices have become a place to be social. They are no longer for doing good work so much as making good work possible, and their primary functions are facilitating collaboration and fostering camaraderie.
The office is now like an off-site.
Microsoft Activision deal could lessen competition, UK watchdog finds [BBC]
The CMA said that it was concerned that if Microsoft bought Activision Blizzard it could harm rivals, "by refusing them access to Activision Blizzard games or providing access on much worse terms"….
"If our current concerns are not addressed, we plan to explore this deal in an in-depth Phase 2 investigation to reach a decision that works in the interests of UK gamers and businesses."
Abortion rights loom larger in investment decisions. [NYT]
"When the news came out, one of the community members created a pro-abortion-rights playlist" — as in, a basket of stocks — "with companies that were supporting the cause," [Alinea co-founder Eve] Halimi told the DealBook newsletter. "We saw a rush of activity…." About 11 percent [of Alinea's female users] are in Texas, where abortion access was threatened, and slightly more than half are now investing in companies that support abortion access.
Twitter is finally testing an edit button [CNN]
In a Thursday blog post, the company said edited tweets are being tested internally and that the feature would expand to subscribers of its paid Twitter Blue service later this month. Users outside the test group will also be able to see edited tweets on the platform…. Twitter said in its Thursday blog post that in this test, tweets will be able to be edited "a few times" for up to 30 minutes after they are first posted. Edited tweets will appear with an icon, label and timestamp to make it obvious they have been modified, and users can click through to a tweet's "edit history" to see past versions.