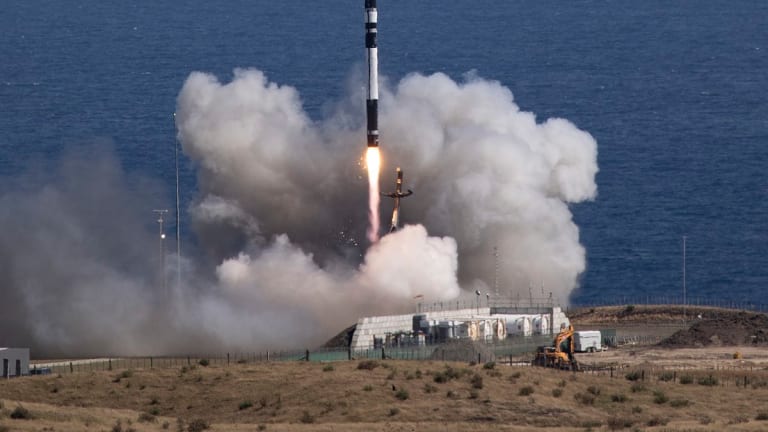 Opening Bell: 9.16.22
Rarer than extraterrestrial life; copper caper gets messier; Argentine interest rate now nearly as high as Argentine inflation; and more!
Space Exploration Startup Intuitive Machines Reaches $1 Billion SPAC Merger [WSJ]
Houston-based Intuitive Machines provides data and technology, including small spacecraft and robots, to support lunar missions by the National Aeronautics and Space Administration and others…. The merger would come during downturns for both space-exploration startups and SPACs, which have been hit hard by rising interest rates and the stock-market selloff.
Whale Rock Extends Losses [II]
Whale Rock Capital Management is poised to post the biggest loss in its 16-year history.
LME Faces Suit from Funds Including AQR Over Nickel Crisis [Bloomberg]
The LME is already facing lawsuits from Jane Street and Paul Singer's Elliott Investment Management over its handling of the March nickel crisis, when futures spiked 250% in a little over 24 hours in a massive squeeze centered around a large short position held by nickel tycoon Xiang Guangda. The LME responded by suspending the market for a week, and -- most controversially -- canceled about $3.9 billion of trades made at the highest prices…. AQR Chief Investment Officer Clifford Asness has been among the most vocal critics of the LME's actions during the nickel squeeze, describing the events as "one of the worst things I've ever seen."
Argentina hikes interest rate by 550 basis points to 75% after inflation overshoots [Reuters via CNBC]
The hike followed a 950 basis points-raise in August of the 28-day Leliq benchmark rate, as the government tries to bring down spiraling prices that are hurting Argentines' savings and salaries and denting the popularity of the Peronist government.
Judge orders new trial for former USC water polo coach convicted in college admissions case [CNN]
"In granting a new trial, the Court recognizes what we have long argued -- the government's case is built on the knowingly false statements of admitted fraudster Rick Singer," defense attorney Stephen Larson said in an emailed statement. "As we have demonstrated and the Court now confirms, there is no evidence that Coach [Jovan] Vavic ever used donations to the USC water polo program for his own benefit."
A King Charles Coin? Not So Fast. [WSJ]
Queen Elizabeth II's portrait has been on U.K. currency since the early '60s. With Charles III now assuming the throne, WSJ speaks with former Royal Mint artist Jody Clark to understand the complicated process of designing a new coin and why an update will take a while.