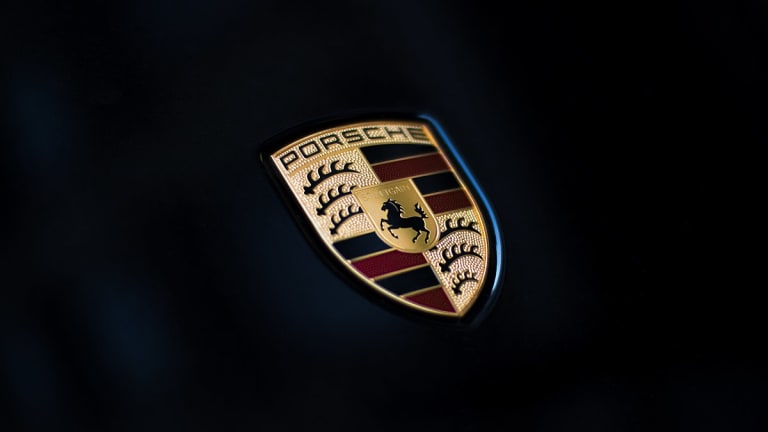 Opening Bell: 9.19.22
IPO plans; Ukraine gets the BlackRock treatment; Britain is unhappy with crypto giant; South Korea is unhappy with crypto fugitive; and more!
Porsche IPO to Raise up to $9.4 Billion for Parent VW [Bloomberg via Yahoo!]
The German carmaker said late Sunday it is seeking a valuation of 70 billion to 75 billion euros for the listing, below an earlier top-end goal of as much as 85 billion euros, with the deal going ahead at a time of deep market upheaval. European markets have been largely shut to IPOs for most of the year, with companies shying away from seeking new listings because of the region's energy crisis, rising interest rates and record inflation…. Proceeds from the deal will help VW to finance its electric-vehicle transition and investments in software, the carmaker says.
Instacart Plans to Focus IPO on Selling Employee Shares [WSJ]
In meetings with prospective investors in recent weeks, Instacart executives said they didn't plan to issue many new shares in their IPO…. The decision shows the pressure on some of Silicon Valley's oldest startups to go public even as technology stocks slump.
Zelensky Meets With BlackRock Chief to Discuss Reconstruction Fund [NYT]
In a videoconference, the two discussed how BlackRock, which oversees $8.5 trillion invested all over the world, could provide "pro bono advice to the Ukrainian government on setting up a reconstruction fund in support of the recovery of the Ukrainian economy…."
"We've shown that we know how to win on the battlefield," [Ukrainian President Volodymyr] Zelensky said in the statement. "Another important task for us is to achieve victories in the economy as well, and to be an attractive country for investors."
UK financial watchdog issues warning against crypto exchange FTX [FT]
"This firm is not authorised by us and is targeting people in the UK," the statement said…. The move against FTX, one of the largest digital asset exchanges, comes after a bruising battle between the FCA and Binance as the UK steps up efforts to control the often-unregulated world of cryptocurrencies.
Do Kwon at Risk of an Interpol Red Notice as Net Tightens [Bloomberg]
Kwon had moved from South Korea to Singapore, where his now collapsed Terraform Labs project had a base, but the city-state says he's no longer there. Kwon has denied being on the run, even as prosecutors in Seoul seek his detention and say he's trying to avoid redress…. Kwon tweeted over the weekend that he doesn't "have anything to hide" and is in "full cooperation" with officials but didn't publicly reveal his location.
Clayton Dubilier & Rice Banks $10 Billion So Far for Latest Buyout Fund [WSJ]
The amount raised so far puts the New York firm roughly halfway toward a $20 billion goal for the Clayton Dubilier & Rice Fund XII LP and comes as the overall fundraising market for private-equity firms has grown more challenging…. Investors that have backed the new fund so far include the Tampa, Fla., General Employees' Retirement Fund and the Oklahoma State Regents for Higher Education, according to public disclosures.