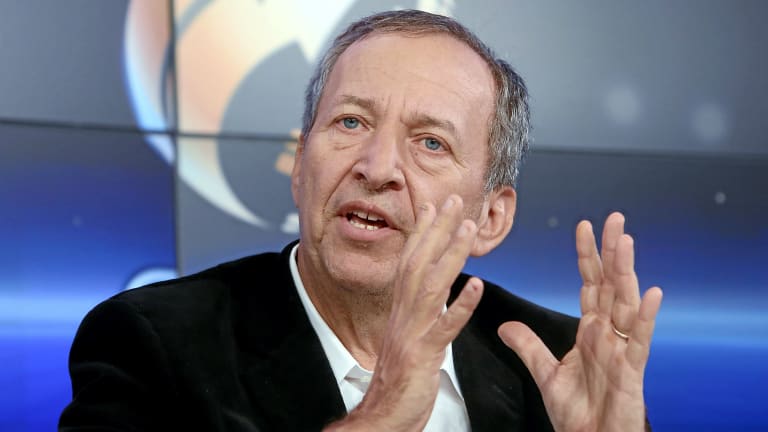 Opening Bell: 9.23.22
The least popular tax cuts in history; Swiss hate inflation more than paying interest; Bill Ackman maybe hasn't been paying attention to U.S. politics; Asia is open(ish); and more!
"The UK is behaving a bit like an emerging market turning itself into a submerging market," Larry Summers says [MW via Morningstar]
That was ex-Treasury Secretary Lawrence Summers speaking to Bloomberg on Friday, while criticizing the latest economic reforms introduced by U.K. Prime Minister Liz Truss, and he suggested it could lead to the British pound falling below parity with the U.S. dollar…. "This is simply not a moment for the kind of naïve, wishful thinking, supply-side economics that is being pursued in Britain."
Swiss central bank hikes interest rates by 75 basis points, bringing them out of negative territory [CNBC]
The 75 basis point hike follows an increase to -0.25% on June 16, which was the first rate rise in 15 years. Prior to this, the Swiss central bank had held rates steady at -0.75% since 2015…. The Swiss franc dramatically weakened against the dollar and euro following the rate hike. At 9:15 a.m. London time, the dollar was 1.24% higher against the Swiss currency, and the euro was 1.6% higher.
Compute North Files for Bankruptcy as Crypto-Mining Host Owes up to $500M [CoinDesk via Yahoo]
Compute North in February announced a capital raise of $385 million, consisting of an $85 million Series C equity round and $300 million in debt financing. But it fell into bankruptcy as miners struggle to survive amid slumping bitcoin prices, rising power costs and record difficulty in mining bitcoin.
Bill Ackman Touts Immigration Over Rate Hikes in Inflation Fight [Bloomberg]
Doesn't it make more sense to moderate wage inflation with increased immigration than by raising rates, destroying demand, putting people out of work, and causing a recession?
And if we can target immigration policy to achieve important political objectives like catalyzing a Russian talent drain to the US, why shouldn't we?
Zelensky Asks Businesses to Join a 'Marshall Plan' for Ukraine [NYT]
Ukraine estimates it would cost $750 billion. The country hopes to develop a fund to invest the money it raises for its recovery after the war, Shmyhal said. The initial basis would be confiscated Russian assets, but Ukraine also said it wanted help from private businesses…. "All private businesses understand that, for every investment, there could be a loss during the second a rocket missile flies and destroys it," [Prime Minister Denys] Shmyhal said, adding that Ukraine was pushing to make an international form of war insurance available for investments within its territory.
Hong Kong ends hotel quarantine as Asia tiptoes out of pandemic [NBC News]
Starting Monday, international travelers to Hong Kong will still have to take a P.C.R. test upon arrival at the airport, but they do not have to wait for the result. Their movements around the city will be restricted for the first three days after arrival, with entry to bars and restaurants prohibited until they pass a second test.
Hong Kong's announcement comes a day after Japan and Taiwan also eased longstanding border restrictions. On Thursday, Japan said it would welcome all independent tourists starting Oct. 11, reinstating visa-free travel and lifting a cap on the total number of visitors.