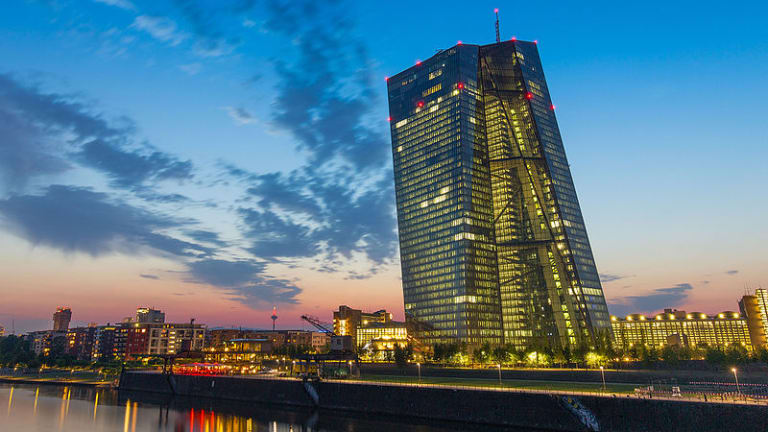 Opening Bell: 9.30.22
Inflation high and, uh, slightly less high; "adolescent pains;" Warren Buffett's likes and friends; and more!
Euro zone inflation soars to a record 10%, piling pressure on the European Central Bank [CNBC]
Core inflation, which excludes food and energy, climbed 4.8% on the year, up from 4.3% in August, and economists broadly expect the situation to get worse before it gets better…. "Indeed, while headline inflation may start to ease as a result of base effects and volatile energy prices, with the unemployment rate itself at a new low, core inflation is building momentum and is likely to rise further in the coming months," [Principal Global Investors chief global strategist Seema Shah] said in an email Friday.
Fed's preferred measure of inflation shows prices surged again last month [CNN]
The core inflation measure, which excludes the volatile categories of food and energy and is the number watched most closely by Fed policymakers, rose by 4.9% on a year-over-year basis in August, up from 4.7% in July. Core PCE surged by 0.6% for the month, a spike from July's revised 0%.... To date, economists say the extent to which headline inflation has moderated — which is minimal to begin with — is almost entirely a function of lower energy costs. This is reflected in the stubborn persistence of high core inflation, which backs out energy as well as food prices.
Consumers kept spending in August amid rising earnings. [NYT]
Personal income, after taxes, rose 0.4 percent in August, the Commerce Department said Friday…. Consumer spending, the bedrock of the American economy, also rose 0.4 percent, a rebound from a decline in July, though still below the growth rate from earlier this year…. Spending on services rose 0.8 percent in August, while spending on goods fell, reflecting the gradual shift back to normal of consumption patterns that were disrupted during the pandemic.
BlackRock executive defends pensions strategy that fuelled UK crisis [FT]
Mark Wiedman, head of international and corporate strategy at BlackRock, said so-called liability-driven investing was going though "adolescent pains" after the UK mini-Budget last week…. Counterparties demanded extra collateral as gilt yields rose sharply, risking a fire sale of assets as pension funds searched for cash to meet these margin calls…. "This is a market with a very small number of natural buyers called pension funds and the Bank of England, so when they have margin calls and there's no one on the other side of the trade that creates a little bit of instability."
Don't buy Occidental stock, analyst says, because Warren Buffett is buying [MW]
"All in, we think OXY is executing well and still has legs to the transformation of its capital structure, but the outperformance in shares, led by buying activity on the common shares from Berkshire Hathaway, keeps us on the sidelines, given a lack of clarity on Berkshire's ultimate intentions," [JPMorgan Chase analyst John] Royall wrote in a note to clients.
David Gottesman, 96, Wall St. Power and Warren Buffett Partner, Dies [DealBook]
"The only time a whale gets harpooned is when he surfaces," Mr. Gottesman said in an interview for this obituary at his firm's Park Avenue office in 2013….