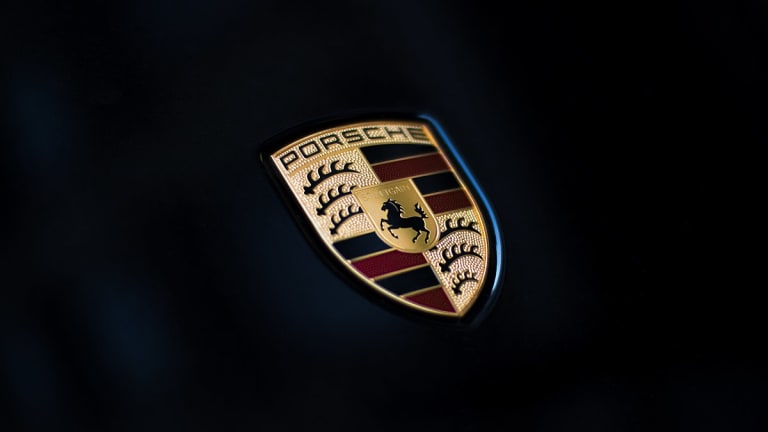 Opening Bell: 9.6.22
VW revs up Porsche IPO; Credit Suisse sells trust; Nomura fingered in rand case; and more!
Volkswagen triggers landmark Porsche IPO plan, defying market doubts [Reuters via CNBC]
Investors expect a valuation between 60 billion and 85 billion euros ($60 billion to $85 billion)…. At the high end of estimates, the IPO could be among the largest in German history and the biggest in Europe since 1999, Refinitiv data showed….
Insisting on the listing even amid such market turbulence is exclusively in the interests of the Porsche and Piech families desire for greater control, Hendrik Schmidt, governance expert at Volkswagen investor DWS, said.
Bed Bath & Beyond shares are down sharply after CFO jumps to his death [CNN]
[Gustavo] Amal was named as a defendant in a class action lawsuit accusing him, Ryan Cohen and other large shareholders of engaging in a "pump and dump" scheme to artificially inflate the price of the company's stock…. On Tuesday, the company named Laura Crossen, its senior vice president of finance, as its interim CFO, and she will continue her role as its principal accounting officer.
Credit Suisse sells trust business, seeking break with past [Reuters]
Credit Suisse said it would sell its Singapore trust business, among others, and wind down legal entities and "residual businesses" in the coming years…. This week, Georgia's former prime minister Bidzina Ivanishvili alleged in a Singapore court action that a trust unit of Credit Suisse had failed to take steps to prevent him from losing $1.27 billion.
Nomura Made FX Trades for Glen Point at Heart of Fraud Claim [Bloomberg]
Prosecutors said on Thursday that [Glen Point Capital co-founder Neil] Phillips, 52, worked with a Singapore-based employee of an unidentified firm to arrange some $725 million of currency trades as he sought to manipulate rates. The firm, known only as Bank-3 in the indictment, is Nomura…. Other financial institutions were parties to the transaction, prosecutors said. A Manhattan-based bank, referred to as Bank-1, paid the $20 million option, while another, referred to as Bank-2, served as the fund's prime broker. None of the firms were identified by the government, but Glen Point identified JPMorgan Chase & Co. as its prime broker in a filing with the US Securities and Exchange Commission.
Vanquished Rishi Sunak to wait in wings for Liz Truss to slip up [Guardian]
The Guardian understands he told party donors at an event the day before voting closed last week that he would remain in frontline politics regardless of the result…. Some have suggested the wealthy Sunak could have his eye on a return to a career in banking….
"He could hang around until when the next election is called and see which way the wind is blowing," [one MP who supported new Prime Minister Liz Truss] said. "If we lose, the party will have to face up to reality and should be more willing to listen to his hard truths."
British multi-millionaire hedge fund manager, 52, asks UAE judges not to extradite him to Denmark weeks after he was arrested in Dubai over £1.3billion tax fraud [Daily Mail]
Sanjay Shah's lawyer, Ali al-Zarooni…. argued in court that an international extradition treaty between the two countries is still not active in the UAE…. Al-Zarooni said that he believed Denmark had breached international treaties regarding deportation by pursuing its request.