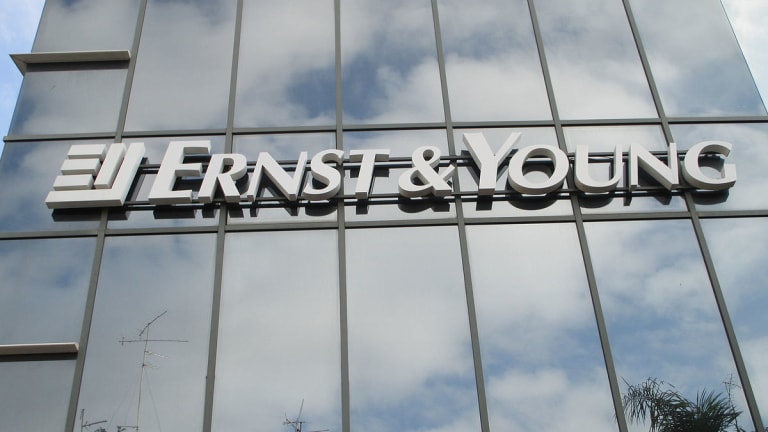 Opening Bell: 9.8.22
EY has a deal with itself; bond blues; BlackRock bites back; Elon Musk not the first not to want to buy Twitter; and more!
EY Leaders Green Light Split Plan [WSJ]
"This is something that will change the industry," Carmine Di Sibio, EY's global chairman and chief executive, said in an interview.
Rivals beg to differ. Deloitte, KPMG and PricewaterhouseCoopers have all said they plan to keep consulting and auditing under one roof.
Broad Declines Drag Bonds Into Rare Bear Market [WSJ]
The Bloomberg Global Aggregate Total Return Index dropped into a bear market last week…. Previously, the index had never entered a bear market since its inception in 1990….
"The old playbook hasn't been working anymore," said Andres Sanchez Balcazar, head of global bonds at Pictet Asset Management. "The feeling has been that you could not do anything right, with no place to hide."
European Central Bank raises rates by 75 basis points to tackle soaring inflation [CNBC]
"This major step frontloads the transition from the prevailing highly accommodative level of policy rates towards levels that will ensure the timely return of inflation to the ECB's 2% medium-term target," it said in a statement…. It revised up its inflation expectations, forecasting an average 8.1% in 2022, 5.5% in 2023 and 2.3% in 2024.
U.S. Audit Deal or No Deal, Dozens of Chinese Companies Believe They Won't Have to Delist [WSJ]
Beijing has long prohibited foreign access to Chinese companies' audit working papers—the documents an auditor creates when examining their client's accounts—on national-security grounds. But some smaller accounting firms based in the U.S. have been able to audit companies in China in partnership with local accounting firms and individual contractors, who essentially conduct the work on the U.S. firms' computer systems.
The raw audit records are maintained by the U.S. accounting firms, and are hence accessible to U.S. regulators and subject to inspection…. The workaround relies on a gray area in Chinese law, which mandates that audit working papers produced in China must be kept within the country.
BlackRock Seeks to Defend Its Reputation Over E.S.G. Fight [DealBook]
In its letter, BlackRock says that the firm has never dictated specific emission targets to any company, and that it doesn't coordinate its investment decisions or shareholder votes with others on climate issues, as the attorneys general claimed. Far from boycotting, BlackRock says it has invested "hundreds of billions of dollars" in energy companies.
Bob Iger says Disney didn't buy Twitter because of bots, 'hate speech' [N.Y. Post]
Disney was on the verge of acquiring Twitter in 2016, but…. Robert Iger, the former CEO of The Walt Disney Company who stepped down two years ago to make way for current boss Bob Chapek, told a tech conference in Los Angeles on Wednesday that he realized a "substantial portion" of Twitter users "were not real…."
He told the Vox Code Conference in Beverly Hills on Wednesday that Twitter would have been a "phenomenal" distribution vehicle for Disney.