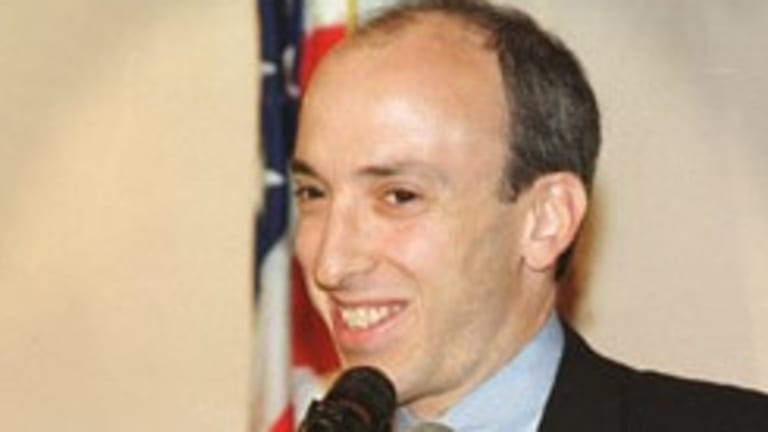 Gary Gensler May Need No Sleep, But The SEC Staff Does
The regulators are feeling wrung out by all the regulating.
Most of us are not as ambitious, driven or energetic (naturally or otherwise) as Securities and Exchange Commission Chairman Gary Gensler. There is hardly a corner of the world over which his agency has authority—and some that it arguably does not!—that Gensler cannot imagine transformed for the better.
Alas, Gensler is discovering that the "most of us" referenced above include pretty much the whole SEC staff seeking to enact his agenda.
In meetings with the SEC's inspector general, managers at the agency expressed concerns about short deadlines for staff to draft proposed rules and for public stakeholders to submit comments on them, according to the Oct. 13 report. Mr. Gensler's rule-making teams have borrowed staff from across the agency, making it difficult to complete other parts of the SEC's mission, managers reported.

While no one identified concrete errors in rule proposals, some managers told the inspector general that "the more aggressive agenda…potentially limits the time available for staff research and analysis, and increases litigation risk…." The SEC's attrition rate rose to an estimated 6.4% in the 2022 fiscal year, the highest level in a decade, according to the inspector general's report.
To which Gensler may fairly retort that time is not on his side, as it seems very likely that come January, he'll be spending a lot more of his being browbeat on the Hill and responding to Republican subpoenas. And also: Someone's got to do it!
A three-judge panel of the 5th U.S. Circuit Court of Appeals ruled that the design of the CFPB violated the Constitution because it receives funding through the Federal Reserve, rather than appropriations legislation passed by Congress. Democrats established the structure when they created the CFPB in the 2010 Dodd-Frank law as a way to shield the bureau from political pressures that could impact its oversight of the finance industry.
In a letter to Attorney General Merrick Garland, the three Democrats said they were urging the Justice Department to more thoroughly track and publish agency-wide statistics on the number of actions taken by prosecutors against corporations and executives who engage in business crimes.

The letter, which was signed by Sens. Dick Durbin (D., Ill.) and Richard Blumenthal (D., Conn.) and Rep. Mary Gay Scanlon (D., Penn.), comes after a top Justice Department official said data showed a decline in corporate criminal prosecutions.
SEC Chairman's Agenda Strains Resources, Internal Watchdog Finds [WSJ]
Appeals court finds CFPB funding unconstitutional [Politico]
Democratic Lawmakers Ask Justice Department to Publish Data on Corporate Crime [WSJ]
For more of the latest in litigation, regulation, deals and financial services trends, sign up for Finance Docket, a partnership between Breaking Media publications Above the Law and Dealbreaker.